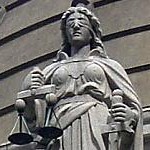 Artist Rights is a resource which serves to answer some of the questions artists, teachers, students, and reporters frequently ask us.Here you can find easy-to-understand explanations of what art is and is not protected by the First Amendment of the U.S. Constitution.
The Museum Best Practices for Managing Controversy is designed to provide museums and other cultural institutions of any size or scope with guidelines that can help manage controversial content and transform controversy into a learning moment about the nature of diverse opinions and an institution's ability to address them.
NCAC encourages arts institutions to develop written selection policies that will guide them in showing or sponsoring art that may spark controversy in a particular community. These policies should contain procedures for responding to challenges initiated by the board, administrators, organizations and individuals in the community.
Copyright – our system for protecting and encouraging creativity – has been described as "the engine of free expression." But copyright can also interfere with free speech – with the public's right to share, enjoy, criticize, parody, and build on the works of others.
A public policy report from the Free Expression Project (FEPP), published in 2003.
In late 2004, the Brennan Center for Justice began a research project to learn how well fair use and free expression are faring among artists, scholars, and others who make critical contributions to culture and democratic discourse. We conducted focus group discussions, telephone interviews, an online survey, and an analysis of more than 300 cease and desist and take-down letters that have been deposited with the "Chilling Effects" Clearinghouse.
A public policy report from the Free Expression Project (FEPP), published in 2005.
In 1989, government arts funding in the United States came under vitriolic political attack. In the wake of complaints about taxpayers' money being spent on offensive, "pornographic," or "blasphemous" works, and in the face of threatened cutoffs of funding, the National Endowment for the Arts began to retreat from supporting potentially controversial artwork. State and local funding agencies, although less vulnerable to attack, could not help but be aware of the political risks of supporting provocative art. As the crisis deepened, many leading arts organizations shied away from outspoken advocacy of free expression for artists and arts institutions that receive government grants.
A public policy report from the Free Expression Project (FEPP), published in 2003.