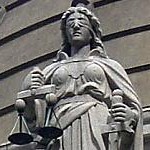 Artist Rights is a resource which serves to answer some of the questions artists, teachers, students, and reporters frequently ask us.Here you can find easy-to-understand explanations of what art is and is not protected by the First Amendment of the U.S. Constitution.
The Museum Best Practices for Managing Controversy is designed to provide museums and other cultural institutions of any size or scope with guidelines that can help manage controversial content and transform controversy into a learning moment about the nature of diverse opinions and an institution's ability to address them.
NCAC encourages arts institutions to develop written selection policies that will guide them in showing or sponsoring art that may spark controversy in a particular community. These policies should contain procedures for responding to challenges initiated by the board, administrators, organizations and individuals in the community.