Every year, the Youth Free Expression Program invites aspiring young filmmakers to create a short film on a contemporary First Amendment debate.  Over the years, the YFEP Film Contest has showcased dozens of original short films by teens whose vision and respect for free expression principles will inspire generations to come.
NCAC's Youth Free Expression Program Film Contest is made possible by generous support from the New York Film Academy.
Fight the Power: Why (Your) Protest Matters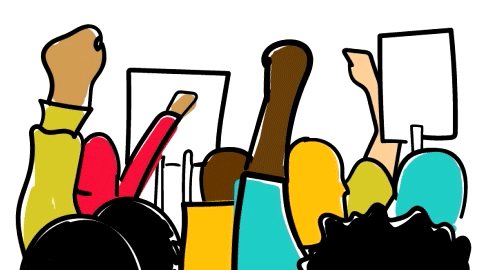 The 2018 YFEP Film Contest submission period has ended. 
Scroll down to see the winning films.
This  year, we asked teen filmmakers to capture the essence of a core First Amendment protection: PROTEST!
America was born out of resistance and protests have driven social progress ever since from mass marches to simple gestures (like a raised fist, a kneel, a taped mouth) to artistic demonstrations.  Historically, students have led resistance movements that have shaped and defined civil rights in America.  More recently, student-led protests have challenged the voting public to think critically about issues like race-based violence, gun control and immigration. 
We asked high schoolers to reflect on the impact student-led protests can produce, the most persuasive and effective strategies, and whether there should ever be any limits to our freedom to resist.  The top three filmmakers will receive cash prizes of $1,000, $500 and $250. The first place winner will also receive a scholarship to the New York Film Academy and a chance to premiere at the Pembroke Taparelli International Artivist Festival.
We received a record-setting 278 submissions! Our judges loved the submissions and gave many rave reviews. Check out the top films and read more about the filmmakers and judges below.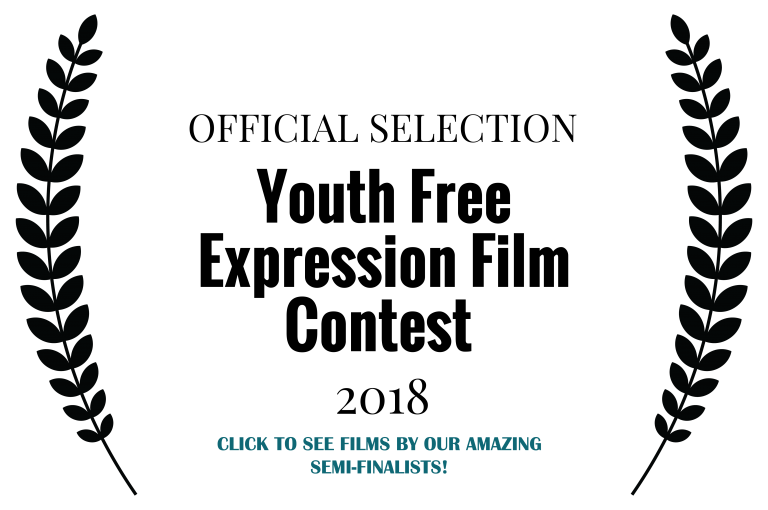 Winner: Sadie Price-Elliott (Newton, NJ)
I Can't Be Silent
I Can't Be Silent is a visually-stunning spoken word ode to protest.  Weaving footage of the 2017 and 2018 Women's Marches in New Jersey with footage taken in Washington, D.C. of the student-led March for Our Lives, Sadie celebrates the diversity and interconnectedness of the protesters and their goals.  With stirring music and rhythmic narration, Sadie reminds us that the right to demonstrate our politics is an inheritance we must not only cherish but practice fiercely.
"We protest because passion fuels our hearts and positive change drives our souls, and we will forevermore behold this world and the wonder that it holds."
Second Place: Jessica Stossel (Orange County, CA)
An Open Letter to Mimi Walters
An Open Letter to Mimi Walters is a "somewhat experimental" contribution to the ongoing debate about gun legislation in the United States, with a scathing critique of California Congressional Republican and gun advocate Mimi Walters.
2017 contest winner Piay Mayalorca returned as a judge this year and was wowed by Jessica's film. "I am beyond amazed," she wrote. "Being able to take Mimi Walters' actions and show the ripples that she has made not only shows how important one voice can be but also the danger it can cause. A perfect representation of the power of social media. Absolutely incredible!" Guest judge Leora Kahn of PROOF: Media for Social Justice also praised Jessica as a master storyteller who "really knows how to get the important message across" and described her film as "so creative and powerful."
"We are armed with democracy, with education, with votes, with power, with voices. We are prepared to vote you and every other congressperson who dares put a price-tag on our lives out of office."
Third Place: Maggie Budzyna (Newburyport, MA)
 We Are the Mass Shooting Generation
Budding film star Maggie Budzyna was inspired by protesters at the March for Our Lives in LA and uses her camera to amplify their cries for gun control in We Are The Mass Shooting Generation.   This isn't Maggie's first time behind the camera nor is it her first film about freedom of expression.  In January, Maggie wrote, produced and starred in a short film about the dangers of censorship after the Trump Administration sought to suppress the use of words like "diversity", "transgender" and "evidence-based" in official reports. Read more about what motivates Maggie as a filmmaker and watch her film Censored (Meet Maggie Budzyna, a Young Filmmaker Determined to Resist Injustice).
"I hope this video will help inspire others to listen to the young people in their lives and have honest conversations about their experiences being a part of what's being called "The Mass Shooting Generation."
Congratulations to Sadie, Jessica and Maggie!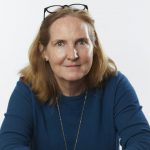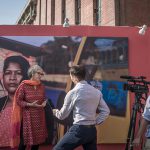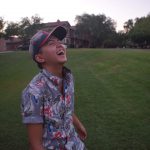 Youth Free Expression Film Contest Archives
2016 Watch What You #Tweet: How Free Should Social Media Be?
2015 'That's Not Funny!': Can Comedy Cross a Line? 
2014 Free Speech Forever: Censorship Past, Present and Future
2013 Video Games in the Crosshairs
2012 You're Reading WHAT?!?! 
2011 Censorship BYTES! Speech in Cyberspace
2010 I'm All For Free Speech, BUT…
2009 Free Speech in School (Does it Exist?)
2008 My Vote for Free  Speech!
2007  How Does Censorship Affect Me?
2006  War and (Free) Speech: Can They Co-Exist? 
2005  Does Free Speech Matter?
2004  What do you think of the state of free speech and democracy in the United States?