Chris Finan
Executive Director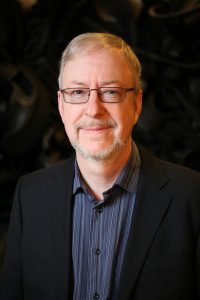 Chris Finan is NCAC's Executive Director. He previously served as the director for the American Booksellers for Free Expression, part of the American Booksellers Association (ABA).  In 1982, he joined Media Coalition, a trade association that defends the First Amendment rights of booksellers, publishers, librarians and others who produce and distribute First Amendment-protected material.  In 1998, he became president of the American Booksellers Foundation for Free Expression.  The foundation merged with ABA in 2015.
Finan is the author of From the Palmer Raids to the Patriot Act: A History of the Fight for Free Speech in America (Beacon Press) and editor of National Security and Free Speech: The Debate Since 9/11 (International Debate Education Association).  His latest book is Drunks: An American History (Beacon Press).
Svetlana Mintcheva
Director of Programs
Svetlana Mintcheva joined NCAC after years of academic teaching and research on post World War II art and literature. Having spent a large part of her academic career analyzing provocative art and its socio-political contexts, she is happy to be on the front lines protecting the coexistence of a diversity of voices in the cultural sphere. Svetlana has published and presented multiple papers on contemporary art and writing — most recently, she co-edited Censoring Culture: Contemporary Threats to Free Expression (2006, The New Press). She curated the 2007 exhibition "Filth, Treason, Blasphemy?: Museums and Censorship," at the McCormick Tribune Freedom Museum in Chicago, IL and conceived "Exposing the Censor Within," a traveling interactive public art installation, which opened in California in March of 2007. 
An academic and an activist, Mintcheva has taught literature and critical theory at the University of Sofia, Bulgaria and at Duke University, from which she received her Ph.D. in critical theory in 1999. She currently teaches part-time at New York University. Her academic research and writing focus on postmodern literature and aesthetic provocations as well as issues in censorship and ethics.
Denise Clegg
Director of Development
Denise Clegg is NCAC's Director of Development. Prior to joining our team, she served in director and executive positions at organizations including the American Civil Liberties Union of New York and New Mexico, the Drug Policy Alliance, the International Campaign for Tibet, the Penn Center for Neuroscience & Society and the Garrison Institute. Denise is dedicated to building the capacity of organizations as well as the people who do important work for positive social change. She teaches mindfulness, has served as a trainer for the Potential Project and Penn Resilience Program, and has a Masters in Applied Positive Psychology from the University of Pennsylvania.
Nora Pelizzari
Director of Communications
Nora Pelizzari is a storyteller with over a decade of communications, editing and marketing experience. She has created and edited children's and young adult books, working on numerous NYTimes bestsellers, at both HarperCollins Children's Books and Alloy Entertainment. After moving to Ireland for graduate school, she joined Trinity College Dublin's Global Relations Office as the university's International Marketing Officer. Most recently, she managed marketing, communications and business development at a major international law firm. Nora holds a BS in English and marketing from Boston College and an MPhil in popular literature from Trinity College Dublin. Her academic interests focus on the intersection of culture, media and social change, particularly the changing place of adolescence and adolescents in popular culture.
Abena Hutchful
Program Associate, Youth Free Expression Program
Abena Hutchful is a lawyer with a background in human rights and media advocacy.  She holds a BA in Government and Psychology from Wesleyan University and a JD/LL.M in Int'l Human Rights from Northwestern University.  Prior to law school, she spent five years as a communication specialist with the UN Refugee Agency in Ghana and Youth Action International in Liberia and Sierra Leone.  There, she designed public information campaigns advocating for the rights of displaced children to education, health and legal protection. While at Northwestern, she was a consultant for the Tanzania Evidence Law Reform Project, where she co-authored model legislation for enhanced government transparency and accountability. She was also a legal consultant for UN OCHA in Sudan, were she served on the Monitoring and Reporting Mechanism Task Force on Grave Violations Against Children.  She joined NCAC in 2017 to lead the Youth Free Expression Project, advocating for the rights of youth to freely read, inquire, and express their views.
Joy Garnett
Program Associate, Arts Advocacy Program
Joy Garnett is a visual artist and writer with a history of writing about free expression in the arts. She received her BA in Humanities and Middle East Studies from McGill University, studied painting at L'Ecole des beaux-arts in Paris, and completed her MFA at the City College of New York. From 2005 until 2016 she was co-editor and arts editor for the peer-reviewed journal Cultural Politics published by Duke University Press. Joy served on the Committee for Intellectual Property at the College Art Association, and has written extensively about art, copyright, and fair use for publications that include Harper's, M/E/A/N/I/N/G, Journal of Visual Culture, Artnet, and Art21 Magazine. Her paintings have been shown at the Milwaukee Art Museum, MoMA-PS1, the CUNY Graduate Center's James Gallery, FLAG Art Foundation, Boston University Art Gallery, Houston Center for Contemporary Craft, Museum of Contemporary Craft Portland, BALTIC Centre for Contemporary Art (UK), and Witte Zaal (Ghent, Belgium).
Zach Garrett
Administrative Assistant
Zach Garrett was born in the sweetest place on earth – Hershey, Pennsylvania. He graduated magna cum laude and Phi Beta Kappa from Dickinson College, where he double-majored in Philosophy and Religion. Having witnessed firsthand the destructive potential of censorship in academia, he joined NCAC to play a direct role in defending free expression and fighting its curtailments. He's a music junkie, stand-up comedy fanatic and lover of conversation surrounding the philosophical topic of personal identity.
Barbara Pyles 
Finance & Administration
Lauren Truong
Development & Communications Coordinator
Mary Reinke
Finance