NCAC celebrated free expression on November 1, 2016 at Tribeca Rooftop in NYC, where we honored those defending the freedom to read, learn, think, and create – authors, artists, students, teachers, librarians, and community activists – all who help NCAC fight censorship nationwide. Go inside the night here. Our profane thanks to the generous sponsors of this year's celebration!
Censored Artists Silent Auction collection.
EVENT CHAIRS

Don Weisberg
President
Macmillan Publishers
Sara Goodman
Senior Editor
St. Martin's Press

HONORING

Rainbow Rowell
Award-Winning Author of Eleanor & Park and Fangirl
Read more about Rainbow here.
Aaron Bell
Artist
Read about his controversial sculpture here and here.
Pat Scales
Librarian, Author, and Activist
Read her column Scales on Censorship for School Library Journal here.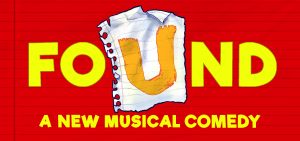 And featuring a performance from the new musical FOUND, with star Molly Pope and composer Eli Bolin


EMCEE

Isaac Oliver
Playwright, Author, and Performer
Read more about Isaac here.










CO-CHAIRS

Jon Anderson
President & Publisher, Simon & Schuster, Children's Publishing Division
Judy Blume
Award-Winning Author
Jane Friedman
Co-Founder & Chairman, Open Road Integrated Media
Michael Jacobs
President & CEO, ABRAMS
Jennifer Loja
President, Penguin Young Readers Group
Barbara Marcus
President & Publisher, Random House Children's Books
Michael Morrison
President & Publisher, General Books Group, HarperCollins Publishers
Megan Tingley
EVP & Publisher, Little, Brown Books for Young Readers
INFORMATION & INQUIRIES



When: Tuesday, November 1, 6 pm
Where: Tribeca Rooftop | 12th Floor | 2 Desbrosses St | New York CIty | 10013
How: Purchase tickets in the sidebar or contribute below
For more information, contact us:
212-580-9228
FreeSpeechCelebration@gmail.com



CONTRIBUTIONS



If you cannot attend, but agree that Free Speech Matters, consider making a contribution online.