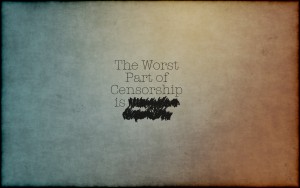 Censorship silences meaningful social change. Help us defend freedom of expression and the right to political dissent with your tax-deductible donation today.
The National Coalition Against Censorship is a 501c3 non-profit organization. We depend entirely on donations to fund our work fighting censorship and protecting democratic freedoms. Your support is crucial – thank you!
Gifts to the National Coalition Against Censorship are fully tax-deductible as allowed by law.
*You will be taken to a secure page for online donations.*
"Censorship happens often when you least expect it. My life has been changed by the NCAC, an enormously effective organization."
You can also make recurring donations by filling in the information below:
You can also mail your check directly to:
National Coalition Against Censorship
19 Fulton Street, Suite 407
New York, NY 10038
Planned Giving  |  Gifts of Stock  |  In-Kind Contributions  |  Online Store 
---
NCAC is a 501(c)(3) nonprofit organization. All gifts are 100% tax deductible.