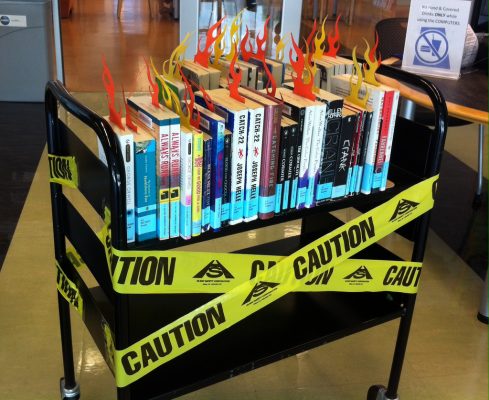 For Banned Books Week, NCAC's Kids' Right to Read Project has released its annual recap of book censorship cases. Labeling books "sexually explicit", the teaching of Islam in schools and sanitizing slavery, it's all below in the form of a handy, printable flyer.
After you're done consider joining our Youth Voices Campaign with a small-dollar donation. Everything donated until Nov. 1 will be matched by us.
Read the flyer below; click here for a full screen view.
Every gift supporting Youth Free Expression and Kids' Right to Read made before November 1, 2016, will be matched dollar for dollar! Don't miss this opportunity to double your impact on First Amendment advocacy. Help NCAC make Youth Voices heard today with a contribution of $10, $20, $40, or more.