On November 3rd, NCAC celebrated 40 years of free speech advocacy and saluted Neil Gaiman, Robie Harris, and the Trumbull High Thespian Society as 2014 Free Speech Defenders. The rollicking night, which raised funds to support NCAC's mission from generous sponsors including HarperCollins Publishers, featured antics from humorist and emcee John Hodgman, a Rent medley performed by former Trumbull students, a special tribute to Judy Blume performed by Amanda Palmer, and inspiring words from each of our honorees. Go inside the festivities below.
Actor, author, and humorist John Hodgman takes on hosting duties.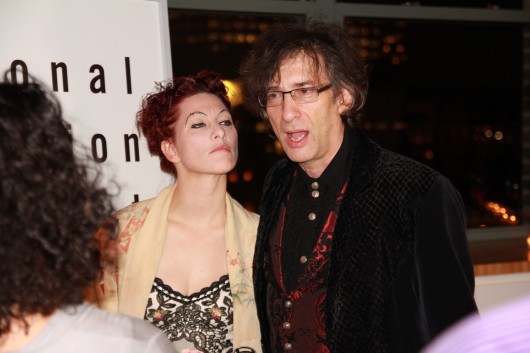 Honoree Neil Gaiman with Amanda Fucking Palmer.

Honoree Robie Harris with intellectual freedom fighter Jerilynn Williams, Director of the the Montgomery County Memorial Library System in Conroe, Texas.

Honorees Michael Ell, Casey Walsh, Larissa Mark, Zac Gottschall, and Emily Ruchalski, members of the Trumbull High Thespian Society who prevailed against an attempt to censor their student production of Rent.
Author and icon Judy Blume enters the free expression zone with Amanda and Neil.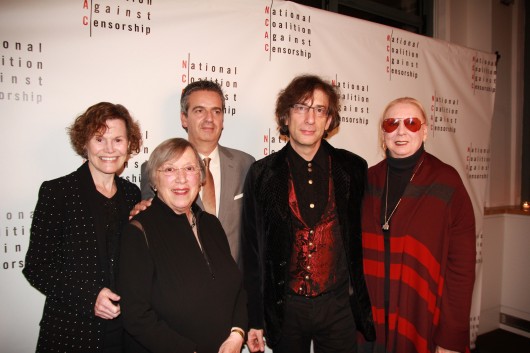 Judy, Robie, Event Chair Michael Morrison, Neil, and Jane Friedman.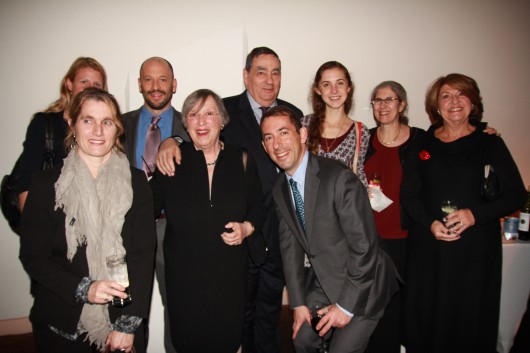 Robie Harris with family and friends.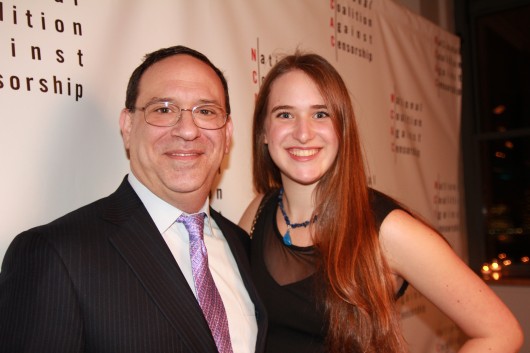 Larissa Mark with high school theater advocate Howard Sherman.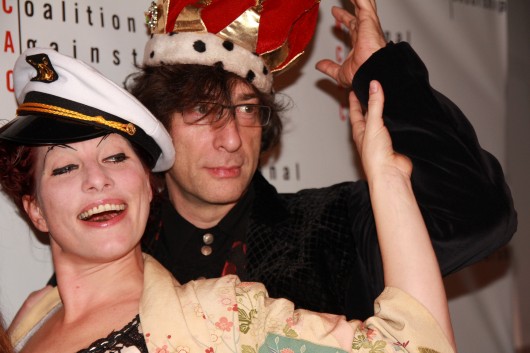 Michael Morrison and colleagues from HarperCollins Publishers.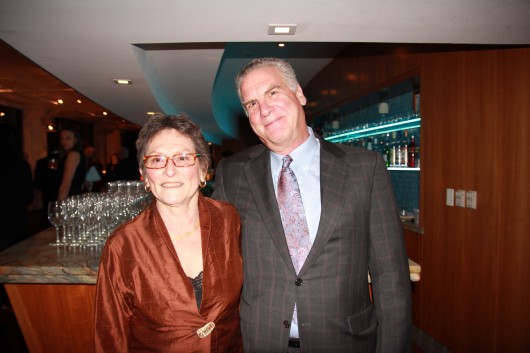 Joan Bertin, NCAC Executive Director with Michael Jacobs, President and CEO of Abrams and NCAC's Chairman of the Board.

Cast members from Trumbull High's acclaimed production of Rent recreate their show-stopping performance.

Michael Jacobs presents the first award of the night to Trumbull Thespians and drama teacher Jessica Spillane.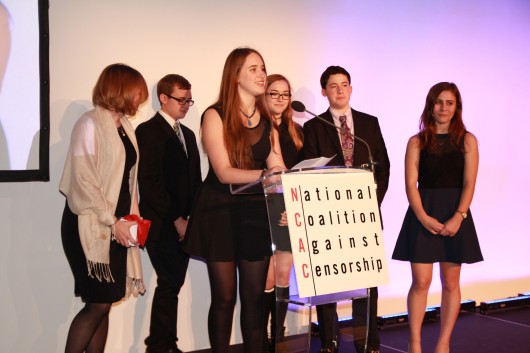 Robie Harris receives a standing ovation.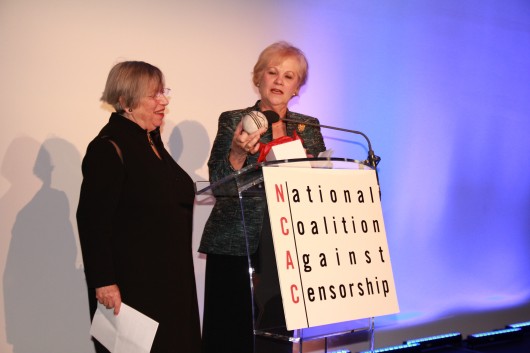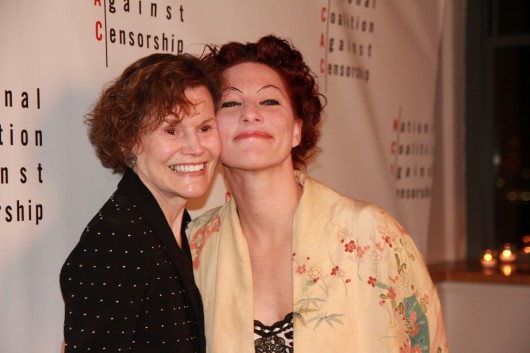 Judy and Amanda come together.

And share their love.

John Hodgman wants in.

Amanda sings her ode to Judy Blume.

Neil Gaiman accepts his award from Charles Brownstein, Executive Director of the Comic Book Legal Defense Fund.
Joan Bertin with Michael Morrison, President & Publisher, U.S. General Books and Canada at HarperCollins
Trumbull Thespians strike a pose.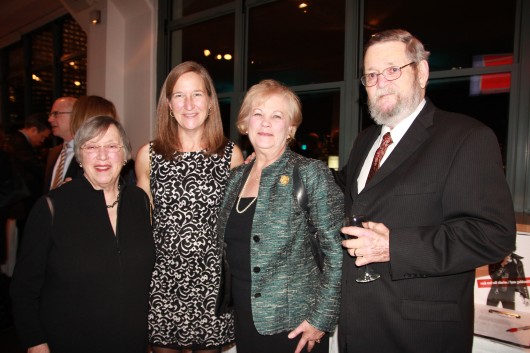 Jon Anderson, Executive Vice President and Publisher at Simon & Schuster, and Bob Wietrak, Director of Publisher Relations at Zola Books.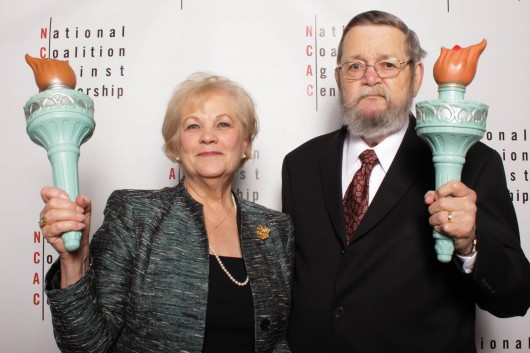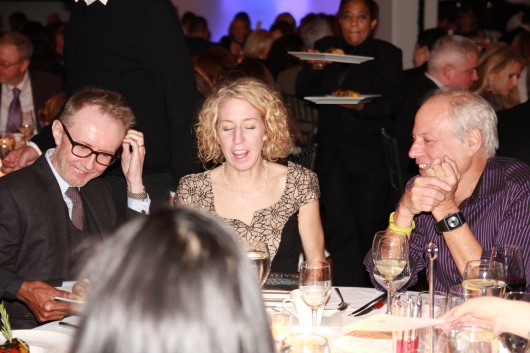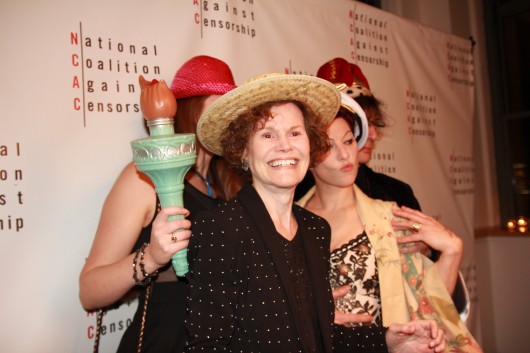 Photos by Garrett Burns.