by Michael O'Neil
The book is a romantic thing. From spotting potential sweeties by the books they're reading, to the countless authors who have feverishly committed tales of love to paper for the form, books engage the mind and elicit passion, intrigue and a cozy kind of intimacy perhaps unmatched by any other medium.
So to celebrate Valentine's Day, let's raise a glass (or perhaps a comically large, chocolate-covered peanut butter heart…DON'T JUDGE ME) to books that have been banned or censored for breaking conventions of love, sex or relationships!
Romeo and Juliet by William Shakespeare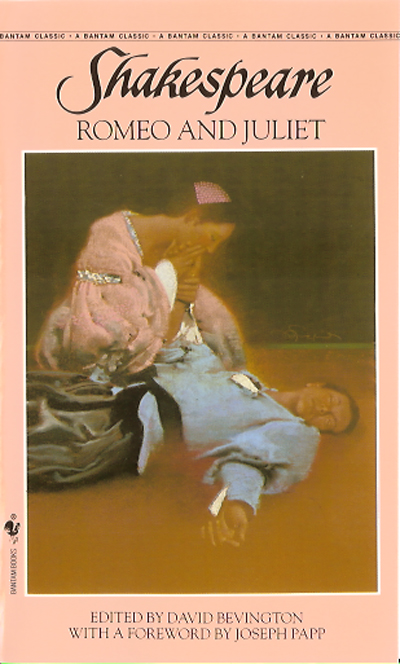 Let's kick off with a classic, powerhouse love story that for years was a perennial target of school curriculum challenges. The subjects of sex and young people's emotional challenges, individually, frequently raise censors' hackles. Put them together (as you'll see further on this list), and the angry letters just start flying.
One of the most notorious insults to the Bard's plays was The Family Shakespeare, published in 1807 by Thomas Bowdler, which replaced Shakespeare's bawdier bits with sanitized phrases. The family name became forever associated with the "castration of text" through the term bowdlerization.
More recently, the 1968 film version of Romeo and Juliet was cited in successful arguments to overturn the Child Pornography Prevention Act of 1996, because the law essentially criminalized the star-crossed pair's love scene. And, speaking of Shakespeare, the current Tucson Unified School District ban on Mexican-American Studies  includes a course that utilized The Tempest to analyze issues of race.
Tropic of Cancer by Henry Miller
Moving into spicier territory, Henry Miller's 1938 travelogue of candid sexuality was banned from sale in the U.S. for nearly 30 years, until a 1964 Supreme Court ruling deemed it protected speech. This case was so important that the criteria for evaluating whether a work is deemed "obscene" by the courts is often referred to as the "Miller Test":
Whether "the average person, applying contemporary community standards", would find that the work, taken as a whole, appeals to the prurient interest
Whether the work depicts/describes, in a patently offensive way, sexual conduct specifically defined by applicable state law
Whether the work, taken as a whole, lacks serious literary, artistic, political or scientific value.
All three must apply, or it's protected under the 1st Amendment. Want to make your lawyer or law student crush swoon? Drop that knowledge in casual conversation.
Ulysses by James Joyce
Ah, Ulysses. Infidelity, urination, masturbation and much more covered in 18 chapters. This masterpiece of Modernism pulls a hat trick by having faced censorship in serial form (burned in 1918), a novel (banned until 1933), and as a comic adapted for the iPad! That's impressive, and will surely impress your darling lover of literature.
The Sun Also Rises by Earnest Hemingway
Love, wounds, ennui and what might have been. The Nazis (obviously) made bonfires out of The Sun Also Rises in 1933, but the censorship didn't stop there. In the U.S, the book was banned in Boston, MA (1930), Riverside, CA (1960), and San Jose, CA (1960). (Source: American Libraries Association)
Bridge to Terabithia by Katherine Paterson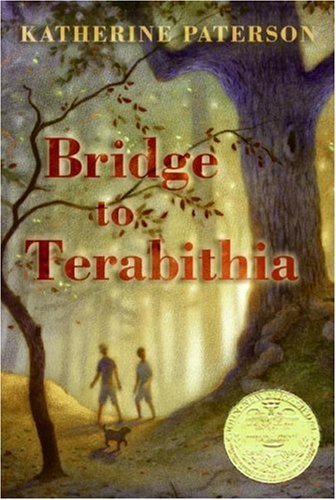 While not about romantic love per se, if you attended middle school in the last 30 years then you were spellbound by this endearing, Newberry Award-winning, YA classic. It's a tear-jerker, and a beautiful story of friendship between a boy and girl (and a crush on a hot music teacher, thrown in), so why would anyone want to censor it? Because it promotes witchcraft, obviously. In 2002(!) in Cromwell, Connecticut, it was attacked for just that, along with a claim that it promoted violence.  Earlier, in 1986, Bridge was challenged in Nebraska because it used "Lord" as an expletive. Scandalous.
Heather Has Two Mommies by Lesléa Newman
Valentine's Day might be a bittersweet time for same sex couples who want to participate in marriage as recognized by the government, but cannot due to their state's laws. One of the drivers within the LGBTQI community for marriage equality has been the protection of their rights as parents. Heather Has Two Mommies, published in 1989, has an iconic status for making a positive portrayal of same sex parenting a national conversation.
The ALA ranks it 11th on their list of most challenged books of the 1990s and, in North Carolina, it was described as promoting "a dangerous and ungodly lifestyle from which children must be protected." In 1993 the Mesa Public Library (Arizona) said the book was "vile, sick, and goes against every law and constitution."
Twilight, by Stephenie Meyer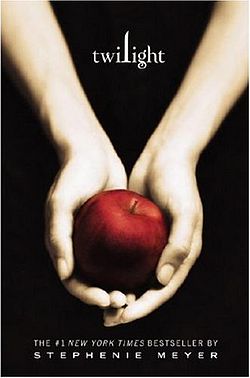 Vampires, teen lust…the kids love it! One would think that it's a good thing when youth want to read, and one would think a book that features abstinence until marriage would make conservatives happy. So why has Twilight ranked in the top 10 of the most challenged books in recent years? Religion and violence, mostly. Some are worried that YA books are getting too dark, as if leaving teens unprepared to deal with difficult issues and emotions somehow leaves them better off.
Memoirs of a Woman of Pleasure (also known as Fanny Hill) by John Cleland
We'll finish with a trip back to the old school. This 1749 yarn concerning a lubricious woman's adventures landed John Cleland in jail for "corrupting the King's subjects." In spite of being one of the most prosecuted works in history, it has remained popular for well over two hundred years.
Published openly by Grove Press in the United States, the book was attacked by "decency" groups. The highest courts of New Jersey and Massachusetts declared it obscene; on March 21, 1966, the U.S. Supreme Court reversed the unfavorable judgments, clearing Fanny Hill for publication.
So have a happy Valentine's Day! And, while professing love for your Valentine, remember your love for free expression! Just as forbidden fruit tastes the sweetest, banned books make for spicy reading.