Happy Birthday Judy,
Don't worry, your fifties will be every bit as good as your forties were. I swear, you are timeless. You have been such a warrior in the fight against censorship, and a mentor simply by your existence and peerless storytelling style. Thank you and may you have many, many more happy birthdays. Chris Crutcher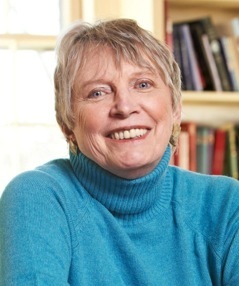 Personally, I am in favor of Censorship…of Birthdays.
But I hope yours is a happy one!
Lois Lowry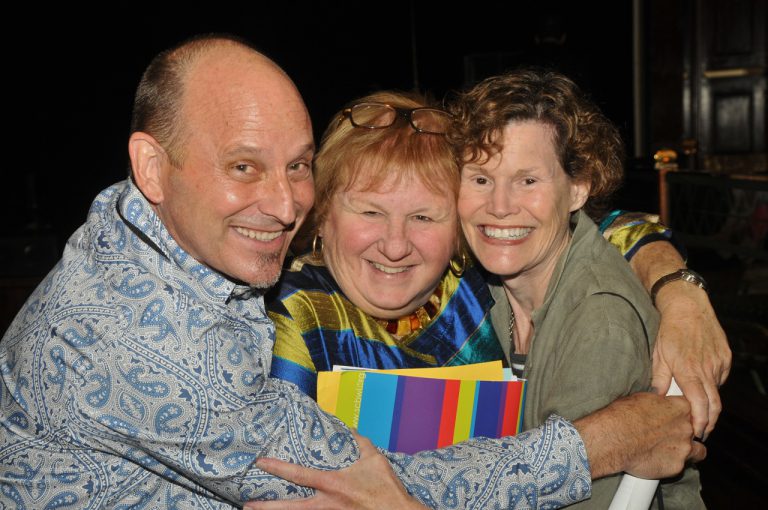 Happy Hugging Birthday, Judy
Jon Scieszka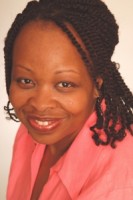 Dear Judy,
Thank you for writing those wonderfully uncomfortable and much needed words for children, teens and writers. From those who read you under the covers with a flashlight, to those who read you out in the open, HAPPY BIRTHDAY, JUDY!
xo Rita Williams-Garcia
Happy Birthday, dear Judy.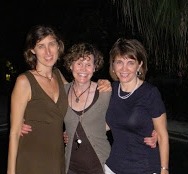 To me, you are completely sixteen. And so am I! But somehow, even though we are sixteen, we are still able to meet for classy lunches in NYC and share all our stories and life experiences and parenting tales with wisdom and humor. That is the beauty of our friendship; we are ageless. I'm sending you so much love and good cheer…on your seventeenth birthday.
Love,
Carolyn Mackler
PS Great Key West Photo – with Gigi Amateau too!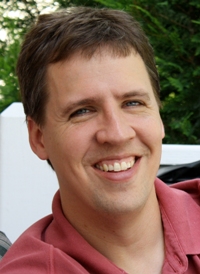 Judy Blume is a role model and inspiration for writers everywhere. Judy has proven that a great story can endure for generations.–Jeff Kinney
Happy Birthday, Judy Blume.
I've loved your work for 35 years. Thank you for many hours of joyful reading, then and now.–Rebecca Stead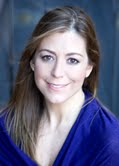 Wishing a wonderfully happy birthday to Judy Blume.
Your authenticity, generosity, empathy, fierce advocacy of freedom of speech, deep understanding of the dignity of each individual (even the awkward adolescents among us), and sparkling humor continue to light the way for so many of us.
With much love, Rachel Vail
Happy birthday, you smart, sexy, sassy woman! Rock your sweet self on!
xxx,
Lauren Myracle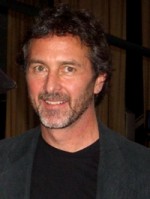 Happy Birthday, Judy—and thank you for helping us all to get to the remarkable places we never meant to be.
Cheers,
Chris Lynch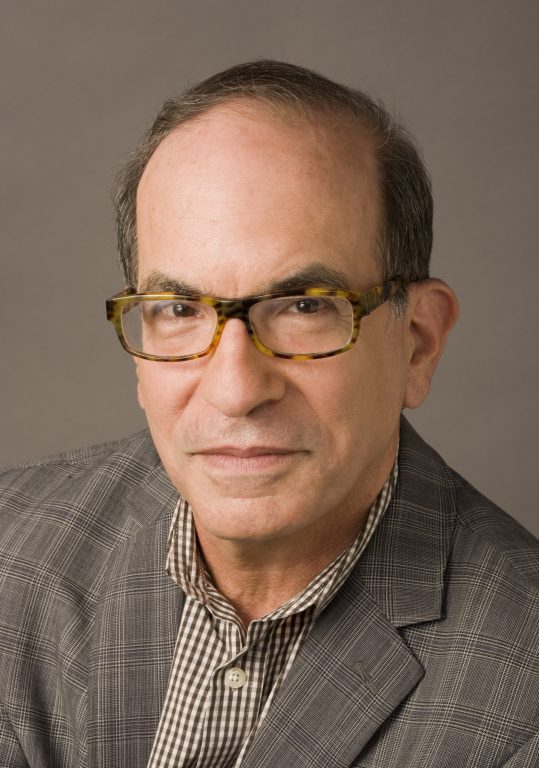 Dear Judy,
Thanks for your books–and the generosity, courage, and good humor behind them.
Happy birthday!
Leonard Marcus
To Judy Blume,
Thank you for explaining to us much about ourselves that we couldn't explain to ourselves, and thank you for making my daughter's teen years livable. Long, long may you wave. HAPPY BIRTHDAY.
With gratitude and good wishes,
Virginia Euwer Wolff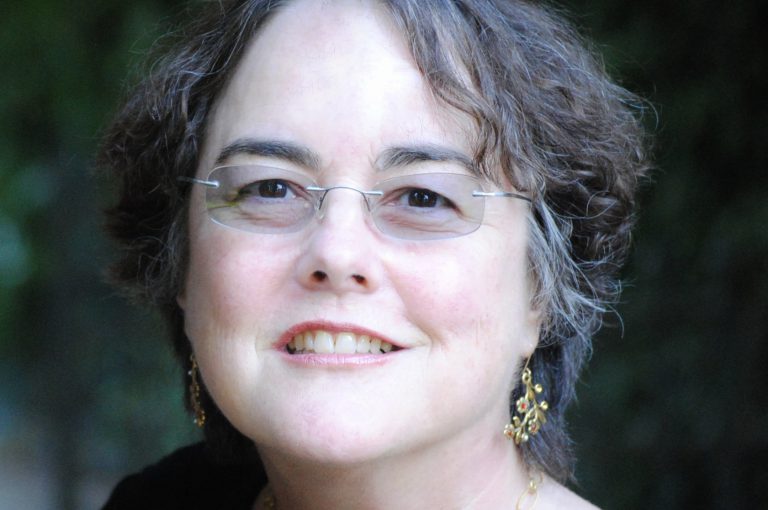 Dear Judy,
We celebrate the freedom to read and we champion intellectual freedom for children, with thanks over and over again to you for standing up to the censors. As a writer I'm deeply grateful for your courage, determination, diligence and hard work.
Now it's time to celebrate you!
I send a heart full of wishes for a glorious birthday and much happiness throughout the year.
Susan Patron
Dear Judy Blume,
I think I read STARRING SALLY J. FREEDMAN AS HERSELF nine times when I was eleven years old. And just typing this sentence makes me want to read it again. Thank you for the tremendous gift you have given to the world by telling your stories. Your books are still my favorite types of books to read and to edit: books about real-life kids in real-life situations. No one has ever done what you do better than you did it, and I don't think anyone else ever will.
Happy birthday.
Your fan, Joy Peskin, Editorial Director, Farrar Starus Giroux Books for Young Readers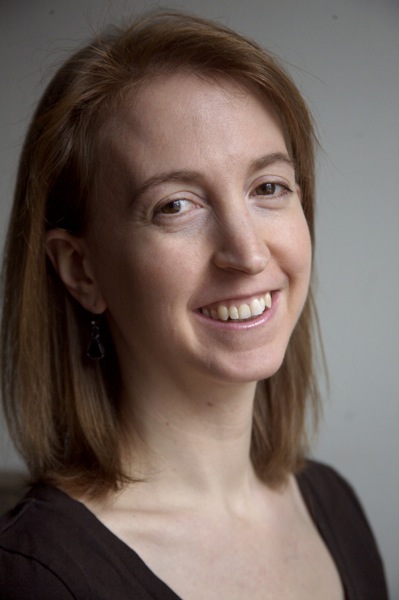 Judy,
I am so grateful for the rich, complicated characters that are the heart of your work, who have meant so much to me and who I can't wait to share with my own kids.
Wishing you much love and joy on your birthday!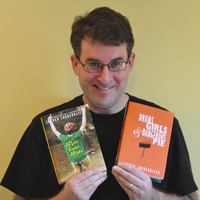 Dear Judy Blume,
Happy birthday! Thank you for opening so very many doors through your writing, and for holding them open through your wonderful advocacy work!
Sincerely,
Jordan Sonnenblick (who has owed a copy of Forever to the Staten Island / Westerleigh branch of the New York Public Library since 1982)
Judy,
Wishing you all the best on your birthday! We can't thank you enough for all the work you do in support of reading and listening; it's an honor to work with you on the audio productions of your iconic books. And who can forget your purrfect contributions as the voice of Fluzzy the cat!
–Amanda D'Acierno, VP and Publisher, Listening Library/Books on Tape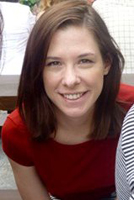 Happy birthday, Judy!
I hope it's as fun and memorable as the Groundhog Day Dance/birthday in Just As Long As We're Together 🙂 –Molly Brouillette, Publicity Manager, Macmillan Children's Publishing Group
This is a happy birthday message for Judy Blume,
Who has charmed and excited millions of children with stories, memorable characters and their fascinating lives, and who stands for honor and decency on moral issues for adults as well.
Judy, have a very happy day and many many more!!!
Love from Gail Hochman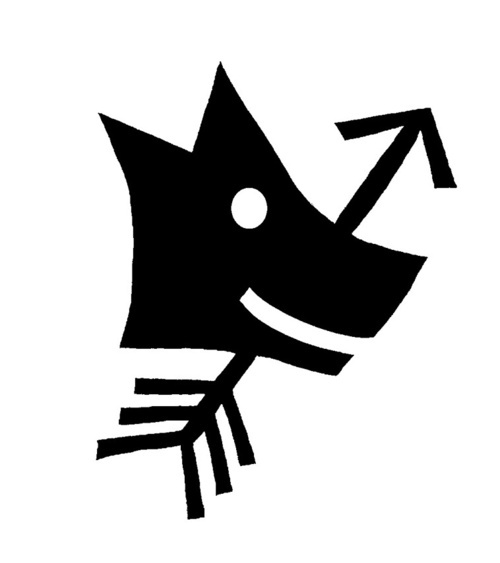 Happy Birthday to Judy
From your many fans at Bloomsbury Children's Books; your books, which many of us grew up reading, inspired a lot of us to enter into the field of creating books for young readers.
Beth Eller, Director of School and Library Marketing, Director of Domestic Rights, Bloomsbury/Walker Books for Young Readers
Dear Judy,
Happy Birthday, and Thank You for all the work you have done over the years, and continue to do, to champion intellectual freedom and the right to read. You are an example for so many others who have followed in your footsteps.
John Mason, Scholastic's Director of Library and Educational Marketing, Trade Books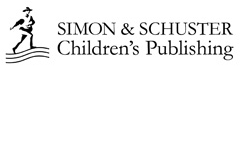 Wishing you the happiest of birthdays, Judy!!
—Simon & Schuster Children's Publishing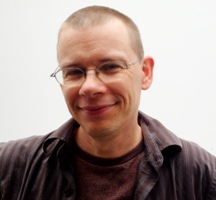 Like any decent American kid I loved Fudge. But, re-reading the books as an adult (and an author) I saw places where Judy Blume could have gone for a bigger laugh. What we got instead was an incredible portrait of a REAL kid, Peter Hatcher, his pets (RIP Dribble), his friends and his famlily. Yes, it's often funny, but more importantly it is TRUE. She respected us kids enough to give us the TRUTH over the easy laugh. Thank you, Judy Blume!–Tom Angleberger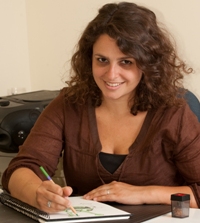 Happy birthday Judy,
And thanks for making it a little bit easier to be brave.–Amy Ignatow, author of the Popularity Papers
Happy birthday to you! Happy birthday to you! Happy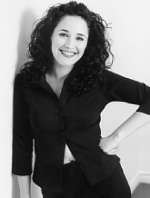 birthday to Judy, happy birthday to you! Even though we've never met in person, I can't resist the opportunity to sing (slightly off-key–sorry) to my all-time favorite writer. Wishing you a day of love, laughter and chocolate cake. Hope it's a great one. XO Sarah Mlynowski
Happy Birthday, Judy! You deserve a wonderful day for the thousands of wonderful days you've given children all over the world.–Michael Buckley of Sisters Grim and Nerds
Judy, you are the reason I became a reader… and a writer. You changed my life!
Happy Birthday, girl! I hope it's filled with lots of dancing, chocolate, and wine!!! 🙂
Coe Booth
AND NOW! We honor Judy with Rachel Dratch and Michael Izquierdo's inspired dramatic reading of her classic novel, Forever, from NCAC's 35 Anniversary benefit: