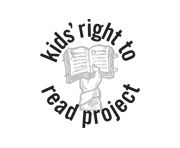 On September 29th, Wyoming City Schools' School Board voted to back Superintendent, Gail Kist-Kline's plan to re-evaluate every non-textbook teachers recommend to students. Staff members will now be asked to rate books based on a new 4-point criteria, which inclues the extent to which a book "could create controversy among students, parents and community groups. However, removing books from reading lists because of the potential for controversy actually harms students. Schools districts puts their students at a distinct disadvantage if they fail to expose them to the wide range of ideas that they will encounter in college and life.
Click here to find out the full story
In response the Kids's Right to Read Project sent this letter.