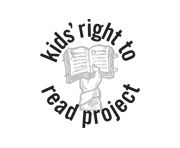 The Rancocas Valley School Board in Mt. Holly, New Jersey, chose to remove one of the three challenged books at its meeting on May 4. Revolutionary Voices: A Multicultural Queer Youth Anthology and two other books were challenged because they appear on a list of books on GLBTQ themes created by the Gay Lesbian Straight Education Network (GLSEN).
The objectors say they're not hostile to gay-themed material, only to books that "sexualize" children. But that's hard to square with other statements that they oppose all books on the GLSEN list. In a joint letter with the National Council of Teachers of English, American Booksellers Foundation for Free Expression, and others, NCAC addressed the widespread misunderstanding about the grounds for removing materials from public school libraries, saying
There is no question that these books are not obscene. Whatever members of the community may think about them, the books have socially redeeming value because they inform the reader about the experience of gay, lesbian, bisexual, transgendered, and questioning (GLBTQ) youth. Indeed, two of these books are collections of contributions by teens and young adults reflecting on their own real life experiences.
Lambda Legal also joined the effort with their own letter specifically addressing public schools' interests and obligations to protect LGBTQ students' safety and wellbeing. Removing those titles not only puts openly LGBTQ students at risk for social disapproval, but also threatens their access to information relevant to their lives. The library is there so that students can explore books based on their own interests, experiences, and family values, and is the place where many different view-points should be able to co-exist.
This victory may embolden these folks and others to try to remove books on the GLSEN list from other schools and libraries. NCAC is keeping a close watch on the situation and will keep you updated on any future developments.