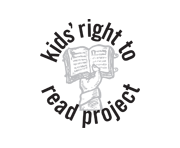 School officials at Menifee Union School District temporarily removed copies of Merriam-Webster's Collegiate Dictionary Tenth Edition for containing graphic terms like "oral sex" after a parent complained.
(But as it turns out, the dictionary did not even contain this term…)
Nonetheless, NCAC executive director Joan Bertin explains,
Removing a book should be based solely on its educational value, not on whether a few parents think it is a good or bad thing. On that theory, you would only have 'Dick and Jane' left in the library … We don't think it is a good idea to remove dictionaries. It is a dictionary; its value is neutral. This just boggles my mind.
A committee will be reviewing the dictionary (as they say, it takes an army) to decide if it should be permenently removed. "We always welcome the public's comments," says the district's Public Information Officer Betti Cadmus. Oh good. You can call or write the district here and tell them how you feel:
30205 Menifee Rd
Menifee, CA 92584
(951) 672-1851