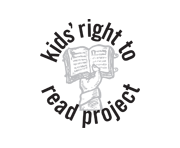 A disappointing ruling came out last night regarding Sherman Alexie's The Absolutely True Diary of a Part-Time Indian in Stockton, Missouri. The Stockton School Board voted 7-0 holding firm in its decision to remove the book from school classrooms, notwithstanding pressure from many educators to keep it. The board also ruled in favor of banning the book from the high school library.
This all because one elementary-school parent complained about the book's content.
NCAC joined forces with National Council of Teachers of English, American Library Association, American Booksellers Foundation for Free Expression, Association of American Publishers, PEN America Center, and Society of Children's Book Writers & Illustrators opposing the decision, saying,
No educational rationale has been advanced for removing the book, nor could one be plausibly made. The novel has received universal acclaim by literary critics and educators alike.
But board member Ken Spurgeon wouldn't have it. He says,
We can take the book and wrap it in those 20 awards everyone else said it won and it still is wrong.
High school student Dakota Freeze, who is against the ban, explains exactly what a young person might gain from reading it:
This book in a nutshell is my hope. It's not about giving up. It's about not letting people tell you you're not worth it.
It is the board's sheer refusal to listen to educators, reviewers and – especially – students speak about the educational merits of Alexie's novel that harms young people of Stockton. Not the book.