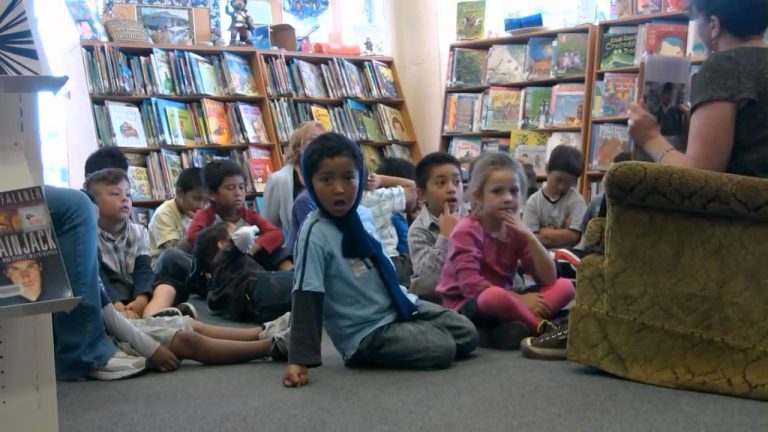 The State of Washington has issued regulations that may end up forcing daycare providers into self-censoring the reading materials that they provide to young children.
The Washington State Department of Early Learning's Early Achievers program provides select daycares, particularly those that serve "diverse and vulnerable communities," with state sponsored subsidies. To qualify for a subsidy, daycares must earn a certain rating from the state. The rating scheme works on a points-based system that relies on a daycare satisfying a series of requirements.
One such requirement involves daycares making sure "appropriate books" are "accessible" to children. In doing so, the requirement suggests daycare providers "look closely at fables, fairy tales, and nature/science books." However, it notes that "books that glorify violence in any way or show frightening images are not considered to be appropriate."
The requirement is, no doubt, intended to prevent daycare students from accessing disturbing material. However, the "frightening images" caveat may end up preventing daycare teachers and librarians from using the full extent of their literary expertise to select books that are appropriate and useful for young children.
Indeed, countless pedagogically valuable books that cater to young audiences rely on images that toddlers might find frightening. For instance, Maurice Sendak's classic Where the Wild Things Are contains drawings of monsters, and the cover of Joe Kulka's Wolf's Coming!– named as one of the best books of 2007 by School Library Journal– shows a menacing-looking wolf with sharp teeth.
The effect of the "frightening images" standard is thus that daycare providers may be, ironically, prevented from selecting many fairy tales and nature/science books. Fairy tales, of course, are full of scary images: Consider the wolf in Little Red Riding Hood or the witch in Hansel and Gretel. Nature/science books are no different, as children might be afraid of pictures of large animals like lions, bears, and dinosaurs. The standard also prohibits books that depict or describe animals or people eating other animals or people. This would, naturally, impact science books covering the more Darwinian aspects of natural history and also fairy tales like There Was an Old Lady Who Swallowed a Fly.
NCAC trusts Washington State's intentions behind this requirement in the Early Acheiver's program, but expresses concern that its overbroad wording may impact a number of pedagogically beneficial books. Not to mention, the standards ignore the fact children may benefit from confronting their fears in safe and controlled environments. NCAC has contacted the Washington Library Association about the policy. Stay tuned for updates!
—————————————-
Every gift supporting Youth Free Expression and Kids' Right to Read made before November 1, 2016, will be matched dollar for dollar! Don't miss this opportunity to double your impact on First Amendment advocacy. Help NCAC make Youth Voices heard today with a contribution of $10, $20, $40, or more.