Every year, the Youth Free Expression Program invites young filmmakers to create a short film on a contemporary First Amendment issue. Over the past 15 years, the YFEP Film Contest has showcased the films of dozens of teens whose vision and respect for free expression will inspire generations to come.
NCAC's Youth Free Expression Program Film Contest is made possible by generous support from the New York Film Academy.
Truth to Power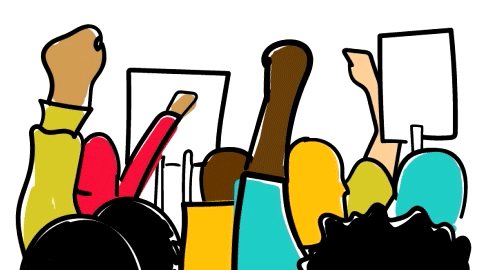 The 15th YFEP Film Contest submission period is OPEN.
This year, we want teen filmmakers (age 19 and younger) to SPEAK TRUTH TO POWER!
Create a 4-minute film addressing an important social message you believe has gone unheard (or unacknowledged) by those in power. Include a 3 paragraph statement articulating your film's and identifying the public official or government body you believe should hear it.
Be thoughtful, be creative and be original.
DEADLINE: April 15, 2019
HOW TO SUBMIT: Upload your 4-minute film to the YFEP Film Contest page on Film Freeway
AWARD & PRIZES: 
The top three filmmakers will receive cash prizes of $1,000, $500 and $250. The first place winner will also receive a scholarship to the New York Film Academy.
Special Guest Judge: Sheryl Oring
All judges will be drawn from a panel of renowned figures in film, political activism and the performing arts – previous judges have included playwright Tony Kushner (Angels in America) and film director Greg Mottola (Superbad).
Youth Free Expression Film Contest Archives