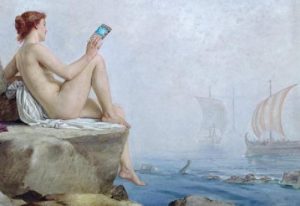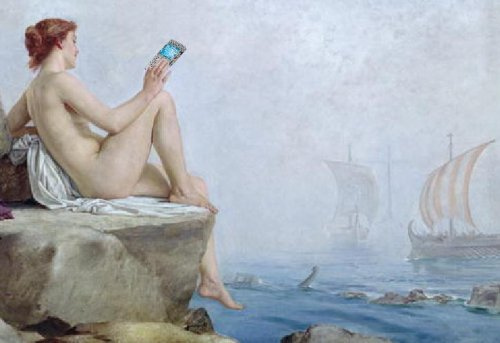 Sexting: the exchange of personal nude photos or videos via digital means. No legal problems arise when adults consensually sext each other. However, if one or both parties involved in sexting is a minor, sexting can violate the law. It is important to note that sexting laws vary tremendously across the fifty states; sexting can lead to felony charges and appearance on sex offender lists. This guide is NOT intended as legal advice. Research your state laws or consult a lawyer if you plan to engage in conduct that you fear might be illegal.
If minors sext each other…
Sexting can violate child pornography laws if it involves images of a minor. Imagine a case of a sixteen-year-old girl who sends her sixteen-year-old boyfriend a nude selfie. If the boyfriend saves the image on his phone, he can be charged with possession of child pornography, even though his girlfriend took the picture just for him. In some states, the crime may be more serious if the boyfriend is eighteen or older. In Texas, for example, the boyfriend would be charged with an expungable misdemeanor if under eighteen but a felony if eighteen or older.
There have been cases in which teens have been arrested for possessing nude pictures of themselves.
Teens have been arrested for possessing nude pictures of themselves.
Consider instances in North Carolina, New Jersey, and Pennsylvania. These unduly harsh penalties have prompted widespread calls for reform. In February 2016, Republican Governor of New Mexico Susana Martinez signed legislation that legalizes consensual texting amongst minors between fourteen and eighteen years of age.
It is generally forbidden to forward the sexts of a minor. If a boyfriend forwards naked pictures of his girlfriend to other people (with or without her consent) both he and the people who received his messages may be prosecuted for possession and dissemination of child pornography. Similarly, requesting nude pictures from a minor is illegal; federal law prohibits enticing a minor to engage in sexually explicit conduct.
It is also worth noting that schools can punish students for sexting even if the students are not breaking the law and if all students involved are legal adults. Under the legal standards established in Tinker v. Des Moines, schools can punish students for otherwise legal activities that disrupt the functioning of the school. If sexting leads to bullying, distractions, or outbreaks of bad behavior, public school officials may punish offenders. Likewise, if students use school computers to sext, they can be punished in states such as Arizona.
If an adult sexts a minor…
While it is perfectly legal for an adult to send nude pictures of himself to another consenting adult, sending the same pictures to a minor may violate various laws. A man in Georgia, for instance, was charged with distribution of obscene materials to a minor and obscene phone contact with a minor for sexting an eleven-year-old girl. In Illinois, sending nude images to a minor is a misdemeanor. Again, these laws will vary from state to state. Some states have so-called "Romeo and Juliet laws" that reduce or eliminate penalties if the adult is only a few years older than a minor (imagine a nineteen-year-old girl sexting her seventeen-year-old boyfriend of three years).
For detailed information on the laws in each of the states, visit this website.