Artwork by Rebecca McCorkindale (Gretna Public Library)
Tools for Activists
Free speech is key to effective advocacy. The First Amendment guarantees everyone the private right to exercise their political voice for social change. The following resources offer useful tips and strategies for students, artists and any activists seeking to drive social change through civic engagement.  We encourage you to use these tools to promote causes you believe in.
TOOLS FOR STUDENT 

ACTIVISTS
DEFEND YOUR RIGHTS | DEEPEN YOUR ACTIVISM
As millions of American students assert their First Amendment rights in protests across the country, NCAC partnered with the Comic Book Legal Defense Fund to release BE HEARD! a new comic book to help protect students' rights.
DEFEND YOUR RIGHT TO READ
NCAC has been battling censors and book-banning advocates for over 40 years. We present the KIDS' RIGHT TO READ Action Kit, a collection of materials on how to effectively fight challenges to books in schools for the use of students, educators, parents, and authors. This information is not intended as legal advice. If you are embroiled in a censorship controversy, we hope you will consult the resources below for guidance.
TOOLS FOR ARTISTS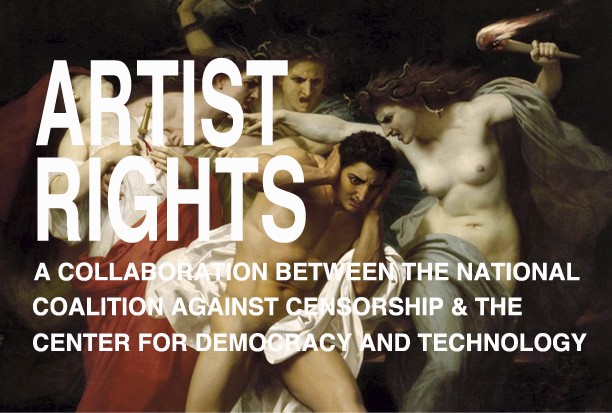 Artist Rights serves to answer questions frequently asked by artists, teachers, students, and reporters. It gives simple explanations of First Amendment protections for artworks. Read more about this resource in our interview on the Creative Capital blog, Know Your Rights: A Tool for Artists.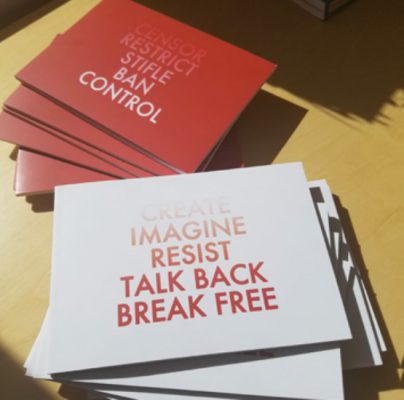 A Manual for Art Freedom / A Manual for Art Censorship is a flipbook that features tips for recognizing and navigating the many strategies used to silence creative expression. On its flip side and printed upside-down is A Manual for Art Censorship, a tongue-in-cheek guide that takes a look inside the mind of the censor while offering "how to" tips for banning and silencing "offensive" speech.
TOOLS FOR ORGANIZATIONS & CURATORS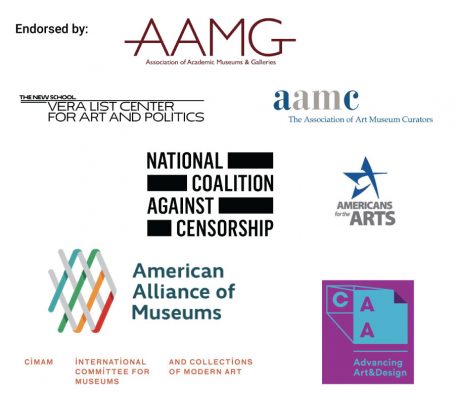 Museum Best Practices for Managing Controversy is designed to provide museums and other cultural institutions of any size or scope with guidelines that can help manage controversial content and transform controversy into a learning moment about the nature of diverse opinions and an institution's ability to address them. This non-binding document of best practices offers guidance to an institution concerned about or confronted with accusations of inappropriate, objectionable, or offensive content. Institutions caught in the frantic environment of controversy can refer to this set of strategies designed to calm the waters, open space for conversation and learning, and prevent or defuse a potentially volatile situation through deliberate steps to create meaningful dialogue.
NCAC encourages arts institutions to develop written policies that will guide them in showing or sponsoring art that may spark controversy in a particular community. These policies should contain procedures for responding to challenges initiated by the board, administrators, organizations and individuals in the community.
TOOLS FROM OUR PARTNERS
DEFEND YOUR PRESS RIGHTS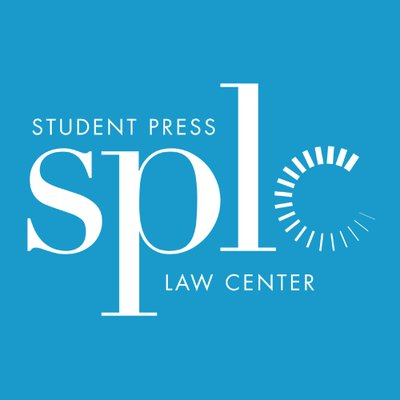 TOP 10 HIGH SCHOOL FAQS from The Student Press Law Center (SPLC). The SPLC is an advocate for student First Amendment rights, for freedom of online speech, and for open government on campus. The SPLC provides information, training and legal assistance at no charge to student journalists and the educators who work with them, and free legal information and free or low cost educational materials to student journalists and their advisers.
HONE YOUR ACTIVIST STRATEGIES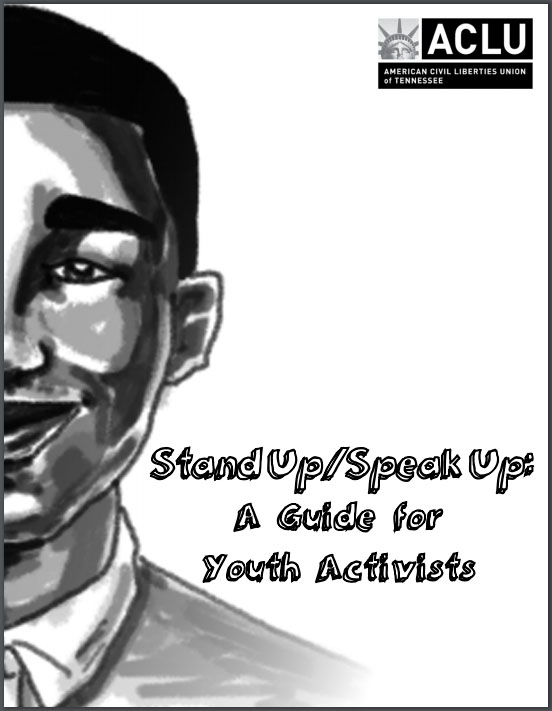 Stand Up/Speak Up: A Guide for Youth Activists is a tool created by ACLU TN for young people who want to use their voices to create change in their schools and communities, outlining activism strategies and offering tips on how to overcome challenges and capitalize on opportunities.
LEARN MORE ABOUT CIVIC PARTICIPATION
Each month, Civic Fellows create a podcast based upon a different theme. Civic Forums provides an opportunity for juniors and seniors from partner high schools to learn from and connect with each other, educators and political experts, to explore issues and engage in robust discussion. Through in-depth exploration of governance, policy, and politics, students are exposed to different perspectives and have the opportunity to ask questions and engage in discussion in a safe and non-judgmental atmosphere.
TOOLS FOR ALL ACTIVISTS
The ACLU's Know Your Rights Guide: Protests covers the legal protections you have while protesting or otherwise exercising your free speech rights in public places. Although some of the legal principles are firmly established, as with many areas of law, free speech law is complex and continually developing. Generally speaking, you are free to exercise your right to protest, but the government may impose restrictions if you are infringing on the rights or safety of others.