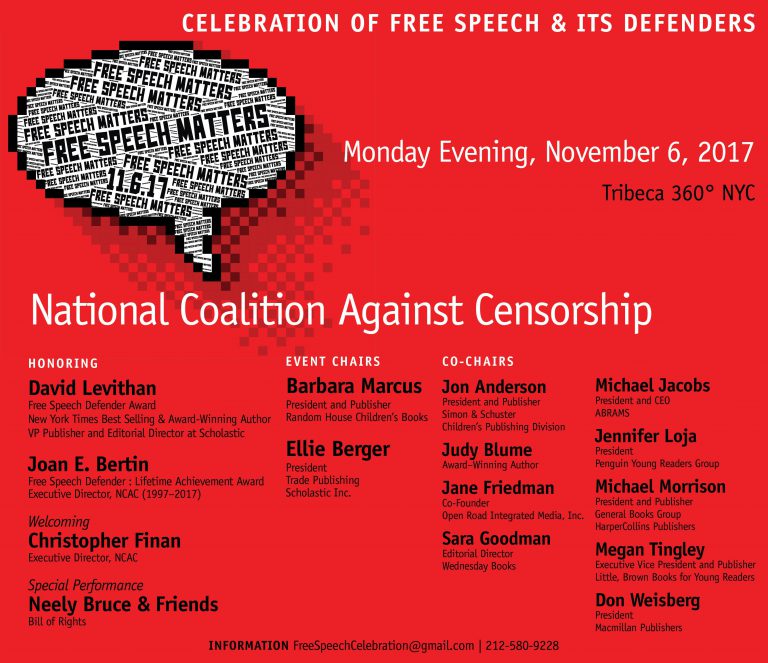 Monday, November 6
6 pm Cocktails | 7 pm Dinner & Awards
Silent Auction Presented by Arts Advocacy Program | View Works
Tribeca 360
10 Desbrosses Street
New York, NY 10013
HONOREES
David Levithan
New York Times Best Selling and Award-Winning Author, Publisher and Editorial Director at Scholastic
David Levithan is VP Publisher and Editorial Director at Scholastic, and the author of several books for young adults, including Lambda Literary Award winner Two Boys Kissing, which was named a "Top 10 Most Challenged Books" for the past two years by ALA's Office for Intellectual Freedom; New York Times bestseller Every Day and its companion novel Another Day; Nick & Norah's Infinite Playlist and Dash & Lily's Book of Dares (co-authored with Rachel Cohn); Will Grayson, Will Grayson (co-authored with John Green); and Every You, Every Me (with photographs from Jonathan Farmer). David's first novel, Boy Meets Boy, was published in 2003 at the forefront of young adult literature that includes LGBTQ characters and themes. In 2016, David was named the recipient of the Margaret A. Edwards Award. He lives in Hoboken, New Jersey.
Joan E. Bertin
Lifetime Achievement Award for Defending Free Speech, Executive Director, NCAC (1997-2017)
Joan E. Bertin was the Executive Director at NCAC for 20 years. She is a graduate of NYU Law School, where she was a fellow in the Arthur Garfield Hays Civil Liberties Program. After law school, she spent seven years representing indigent clients as a legal services lawyer, and more than a dozen litigating civil rights and civil liberties cases at the ACLU. She has taught at Columbia University, where she remains on the faculty, and at Sarah Lawrence College, where she held the Joanne Woodward Chair in Public Policy, but prefers activism to academia. She frequently speaks and writes on legal and policy issues, and is the author of more than 30 chapters and articles in professional books and journals.
WELCOMING 
Christopher Finan
Executive Director, NCAC
EVENT CHAIRS
Barbara Marcus
President and Publisher, Random House Children's Books
Barbara Marcus has spent the majority of her career in children's publishing and media, and is considered a leading business and marketing strategist in children's content and distribution.
Barbara is currently President and Publisher of Random House Children's Books, the world's largest English-language children's trade book publisher, a division of Penguin Random House LLC. Random House Children's Books publishes many of the world's bestselling and most highly acclaimed authors for young people today, including R. J. Palacio, James Dashner, Nicola Yoon, Jennifer Niven, David Levithan, Carl Hiaasen, Christopher Paolini, Philip Pullman, Dr. Seuss, Louis Sachar, Richard Scarry, and Markus Zusak, and is home to many of the most recognizable licenses and characters, such as Babar, the Berenstain Bears, Disney, Little Golden Books, Nickelodeon, Pat the Bunny, Sesame Workshop, and Magic Tree House.
Prior to coming to Random House, Barbara was Advisor to Open Road Integrated Media in children's digital publishing and general strategy. She was also Strategic Innovations Advisor to Penguin Books USA, focusing on new ventures and publishing opportunities.
Before her tenure at Penguin and Random House, Barbara was President of Scholastic Children's Book Publishing and Distribution for more than twenty years. She was responsible for all children's consumer book publishing and distribution in the United States, through school-based book clubs, school-based and direct-to-home continuity programs, school-based book fairs, and the retail channel. During her tenure she led the expansion of the business from approximately $120 million in revenue to over $1 billion. After acquiring J. K. Rowling's Harry Potter and the Sorcerer's Stone for publication in the United States in 1998, Barbara also led the publishing effort for six of the seven Harry Potter titles.
Ms. Marcus serves on the Advisory Board of First Book, the Board of Directors of Graham Windham, the Board of Directors of the Women's Forum of New York, and the Executive Publishing Committee of UJA.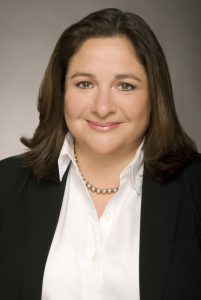 Ellie Berger
President, Trade Publishing, Scholastic Inc.
Ellie Berger is Executive Vice President and President of Trade Publishing at Scholastic, the world's largest publisher and distributor of children's books. In her role, which she assumed in October 2007, Ms. Berger oversees all aspects of the Trade publishing business, including strategic direction, and is responsible for the acquisition and publication of new and existing authors and properties for Scholastic, whose roster of bestselling authors, illustrators, and series includes J.K. Rowling, Suzanne Collins, Raina Telgemeier, Brian Selznick, Peter Reynolds, David Baldacci, Dav Pilkey's Captain Underpants and Dog Man, Tui Sutherland's Wings of Fire, I Survived by Lauren Tarshis, Clifford the Big Red Dog, Goosebumps, Baby-sitters Club, and others.
Ellie Berger joined Scholastic in 1985 as Managing Editor and has since held numerous positions in the company, including Senior Vice President, Publisher, and Senior Vice President of Trade Publishing. Among her many accomplishments, Ms. Berger has been instrumental in negotiating strategic relationships to publish books based on popular properties and expanding the licensed publishing business. She has also been responsible for directing Klutz and Chicken House publishing. Since 1998, she has helped guide the publication of every one of the Harry Potter books, including the seventh book in the series, which broke all publishing sales records when it launched July 21, 2007, and most recently Harry Potter and the Cursed Child Parts One and Two.
Ms. Berger lives in New York City with her husband.
CO-CHAIRS
Jon Anderson
President & Publisher, Simon & Schuster, Children's Publishing Division
Judy Blume
Award-Winning Author
Jane Friedman
Co-Founder, Open Road Integrated Media, Inc.
Sara Goodman
Editorial Director, Wednesday Books
Michael Jacobs
President & CEO, ABRAMS
Jennifer Loja
President, Penguin Young Readers Group
Michael Morrison
President & Publisher, General Books Group, HarperCollins Publishers
Megan Tingley
EVP & Publisher, Little, Brown Books for Young Readers
Don Weisberg
President, Macmillan Publishers
INFORMATION & INQUIRIES
Contact: [email protected] or call 212-580-9228