Censorship of Betsy Schneider's "Quotidian" in response to complaints jeopardizes the institution's integrity and commitment to artistic freedom
For Immediate Release
October 22, 2012
Contact:
Michael O'Neil
Communications Director
National Coalition Against Censorship
[email protected] | office: 212-807-6222 x 107 | m: 347-788-1646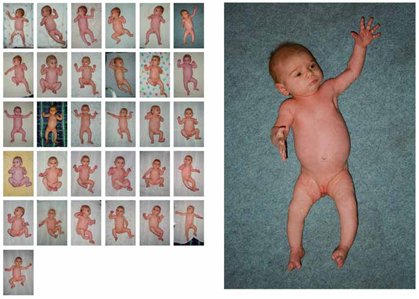 Sheboygan, WI—The National Coalition Against Censorship (NCAC) has submitted a letter to the John Michael Kohler Arts Center protesting the censorship of photographs from award-winning artist Betsy Schneider's "Quotidian".
Other artists in the show, critics, scholars and national organizations have joined NCAC as co-signers on the letter urging the Kohler Arts Center to re-display Schneider's photographic documentation of her growing daughter. The pieces were part of the kids are all right, an exhibition about family and photography, on display until January.
The Arts Center removed the pieces because of complaints concerning nudity. "Acceding to individual objections in this case will make the Arts Center vulnerable to more complaints in the future," said Svetlana Mintcheva, NCAC's Director of Programs, "Some people object to nudity, others to work about religion or violence. An art institution can either stand by its curators' decisions or open a Pandora's box of demands for 'offensive' art to be taken down."
A response of censorship, the letter argues, "sends the message that the Arts Center agrees with the notion that exhibiting any photograph of a naked child is potentially problematic". Yet, images of naked children are common in family photo albums and, indeed, in many historical paintings and contemporary photographs. Mary Cassatt's Mother and Child (1905) appears in the United States National Gallery of Art collection. And the 17th Century master Caravaggio's Amor Vincit Omnia ("Love Conquers All") is a celebrated product of Italian early realism.
Renowned artists have joined NCAC in protesting the Kohler Arts Center's decision to censor. Sally Mann, named "America's Best Photographer" by Time in 2001, and whose work is featured in permanent collections at the Metropolitan Museum of Art and the Museum of Fine Arts in Boston, has co-signed the letter. Photographer Catherine Opie, winner of a United States Artist Fellowship and the San Francisco Art Institute President's Award for Excellence, also appears as a co-signer.
The Herberger Institute School of Art at Arizona State University, where Schneider serves on the faculty as an associate professor, has issued its own letter calling for the reinstatement of the censored pieces.
"Our community strongly supports the work of Prof. Betsy Schneider. We stand together as artists, scholars and colleagues against censorship and in affirmation of the power of art to provoke dialogue and deepen understanding around issues of social and cultural import," said Adriene Jenik, Professor and Director of the School of Art.
The letter closes with an appeal to preserve the Kohler Arts Center's commitment to artistic freedom while addressing the Center's larger role in a cultural and political context. "We urge you to return the work to display as an important step not only in preserving the integrity of your institution but in resisting the alarming cultural tendency to see any representation of a naked child as sexual."
NCAC Letter to Kohler Arts Center re: censorship and the kids are all right
List of Letter Co-signers
Exhibiting artists from the kids are all right:
Melonie Bennett
www.meloniebennett.com

Nina Berman
Associated Professor
Columbia University Graduate School of Journalism
www.ninaberman.com

Martha Fleming-Ives
www.marthaflemingives.com


Tierney Gearon
www.tierneygearon.com

Lucas Foglia
www.lucasfoglia.com

Steve Giovinco
www.stevegiovinco.com

Justin Kirchoff
www.justinekirchoff.com

Josh Quigley

Paul Mpagi Sepuya
www.paulsepuya.com

Catherine Opie
American Booksellers Foundation For Free Expression
Chris Finan
President
www.abffe.org

Feminists for Free Expression
Suzanne Atkinson Delaney
Managing Director
www.ffeusa.org

National Center for Reason and Justice
Judith Levine
Director
www.ncrj.org

Washington Area Lawers for the Arts
Mariessa Terrell
www.waladc.org

Woodhull Sexual Freedom Alliance
Ricci Joy Levy, Executive Director
www.woodhullalliance.org
Julie Anand
Associate Professor of Photography
Assistant Director for Recruitment and Retention
School of Art
Herberger Institute for Design and the Arts
Arizona State University
Sama Alshaibi
Associate Professor of Photography
University of Arizona
Robert Atkins
Art Critic
www.robertatkins.net
Jo-Ann Conklin
Director
David Winton Bell Gallery, Brown University
Jeff Curto
Professor, Photography
College of DuPage
www.cod.edu/photo

Binh Danh
Assistant Professor, School of Art
The Herberger Institute for Design and the Arts
Arizona State University
Erika Gentry
Associate Professor, Photography Department / Multi Media Studies Program
City College of San Francisco

Eliza Gregory
Artist and MFA Student
www.elizagregory.org
Carol Jacobsen
Penny W. Stamps School of Art & Design
University of Michigan
Adriene Jenik
Professor and Director, School of Art
Katherine K. Herberger Endowed Chair in Fine Arts
Herberger Institute for Design and the Arts
Arizona State University
Gordon Knox
Director
ASU Art Museum
Arizona State University
asuartmuseum.asu.edu
Joanne Leonard
Diane M. Kirkpatrick and Griselda Pollock
Distinguished University Professor Emeritus
of the School of Art and Design
and Program in Women's Studies,
University of Michigan, Ann Arbor
Michael Lundgren
Artist
www.michaeldlundgren.com/
Sally Mann
Artist
www.sallymann.com
Shanna Merola
Artist
www.shannamerola.com

Anne Schneider
Mother and Artist
David J. Taylor
Artist
www.dtaylorphoto.com
Nora Annesley Taylor, PhD
Alsdorf Professor of South and Southeast Asian Art
School of the Art Institute of Chicago

William Tolan
Professor
Photographic Technology
Austin Community College

Catherine Wagner
Artist
www.catherinewagner.org
Martha Wilson
Founding Director
Franklin Furnace
www.franklinfurnace.org

Marilyn A. Zimmerman
Associate Professor
Department of Art and Art History
College of Fine, Performing and Communication Arts
Wayne State University