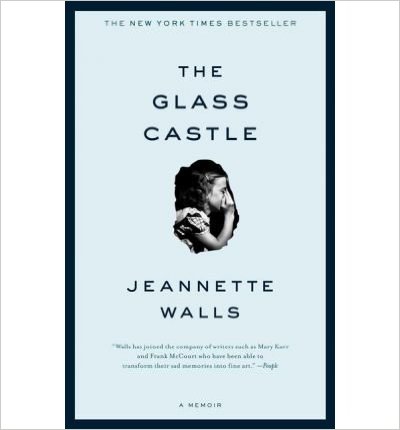 A coalition of national free speech groups is raising questions about the removal of Jeanette Walls' The Glass Castle from the ninth grade reading list at West Allegheny High School in Pennsylvania.
As reported in a local newspaper, some parents raised concerns about this and other books at board meetings in February and March. After the February meeting, the administration said that during a regular review of the material, a decision was made to remove the book, and to teach excerpts instead of the full text.
As the letter from the National Coalition Against Censorship argues, "The timing of the decision has left the impression that a book with clear literary merit – The Glass Castle is a highly-regarded book recommended by School Library Journal for grades nine and up, and is a 2006 Young Adult Library Services Association ALA Alex Award winner – was removed under pressure, possibly setting a dangerous precedent."
There are questions about how the district evaluates curricular materials, and the process for dealing with book challenges.
The coalition letter – which was signed by American Booksellers for Free Expression, Association of American Publishers, Comic Book Legal Defense Fund, National Council of Teachers of English, Society of Children 's Books Writers and Illustrators and and PEN America's Children's and Young Adult Book Committee – points out that "removing a book from the reading list because of parental complaints raises serious constitutional concerns by favoring the subjective viewpoints of some over others, and disserves the educational interests of the student body as a whole."
The coalition shared guidelines from the National Council of Teachers of English (NCTE) with board members and district officials, which could help create appropriate policies going forward:
Ensuring that policies and procedures for the selection of instructional materials are public and transparent, and making decisions based on sound pedagogical grounds, is an approach consistent with constitutional and educational principles and will serve the interests of both the West Allegheny Public School District and its students.
Read the full letter below; click here for a full-screen view.

[scribd id=307107368 key=key-eQqLeNPRR1HEHRkDwoVP mode=scroll]
Read the full letter below; click here for full-screen view.