A letter from the National Coalition Against Censorship argues that the removal of artworks by incarcerated Native American activist Leonard Peltier from a Washington state government building raises serious First Amendment concerns, and it urges the state agency in question to restore the exhibit.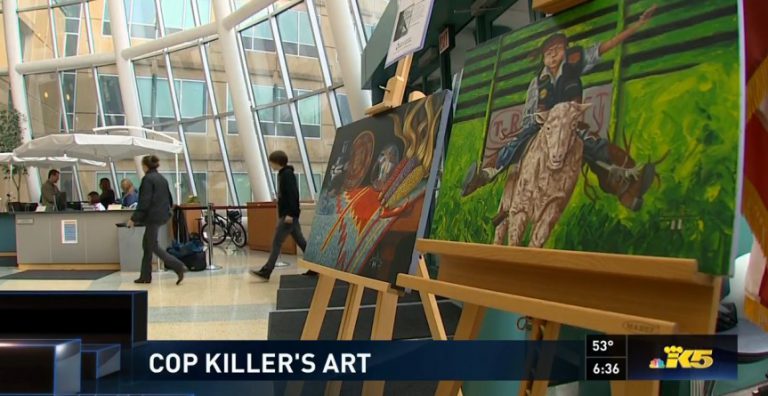 The paintings were on display at the headquarters of the Washington State Department of Labor and Industries in Tumwater as part of a celebration of National American Indian Heritage Month. But a group of retired FBI officials strongly objected to the display, given that Peltier is currently serving two life sentences for the 17975 murders of two FBI agents.
As the letter argues:
The First Amendment undeniably protects the right to exhibit work that might disturb, annoy, or offend government officials. As the U.S. Supreme Court has affirmed, "If there is a bedrock principle of the First Amendment, it is that the government may not prohibit the expression of an idea simply because society finds the idea itself offensive or disagreeable." (Texas v. Johnson, 491 U.S. 397, 414, 1989)

In a government building where a public forum was made available for expression, public officials cannot single out and remove the expressive work of one of the artists just because some people dislike him.
The letter, addressed to Director Joel Sacks and signed by NCAC's Director of Programs Svetlana Mintcheva, urges the department to reverse its decision and uphold the First Amendment.
NCAC's full letter can be read below. Click here for a full screen view: