Kick off summer with Pride and a good stack of books. Check out these 10 fantastic (and banned!) novels that amplify LGBTQ voices.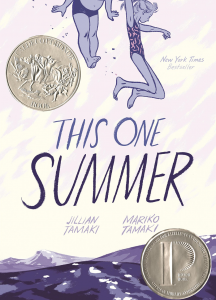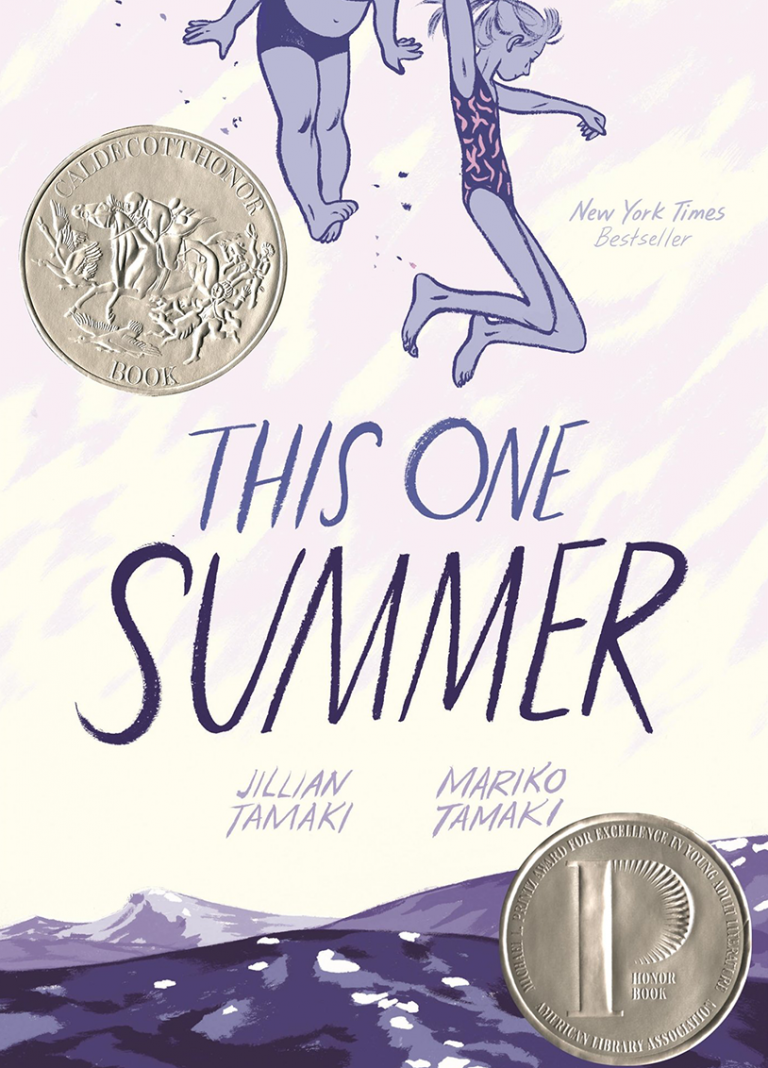 This One Summer by Mariko Tamaki & Jillian Tamaki
New York Times bestseller
2015 Caldecott Honor Book
2015 Michael L. Printz Honor Book
Eisner Award Winner
In this coming-of-age story set in the fictional beach town of Awago, Mariko Tamaki and Jillian Tamaki "skillfully portray the emotional ups and downs of a girl on the cusp of adolescence." Despite winning numerous prestigious awards, This One Summer was banned from school libraries in Florida and Minnesota because some parents complained about instances of profanity. This graphic novel has been called "gorgeous, heartbreaking and ultimately hopeful."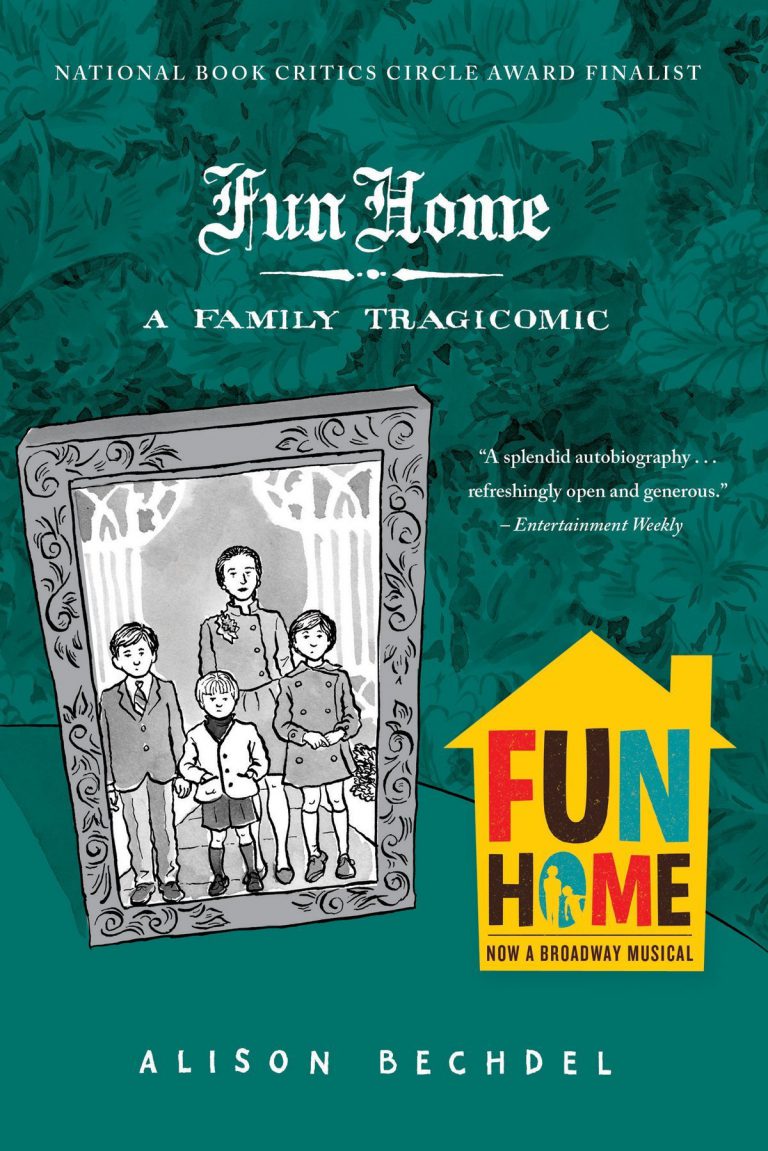 Fun Home by Alison Bechdel
This dark-yet-comical graphic novel uses mesmerizing illustrations to depict Bechdel's real-life struggles with sexual identity, emotional abuse and domestic strife while growing up in rural Pennsylvania with a closeted gay father. Crowned "one of the greatest graphic novels ever,"  Bechdel's popular memoir has also been adapted into a Tony Award-winning musical. Still, like many groundbreaking works, Fun Home has been challenged in schools and libraries across the country, landing on the ALA's top 10 Banned Books List in 2015.
Luna by Julie Anne Peters
National Book Award Finalist
An ALA Best Book for Young Adults
Stonewall Honor Book
Lambda Literary Award Finalist
Book Sense Summer Reading Book for Teens
This groundbreaking novel about a transgender teen's struggles with self-identity and acceptance was banned from Texas schools in 2006, despite being named a National Book Award Finalist.
Beyond Magenta: Transgender Teens Speak Out by Susan Kuklin
This collection of short stories chronicles the lives of six transgender or gender-neutral teenagers and was awarded the 2015 Stonewall Honor; it was also among the top 10 banned books of 2015.
Once we get to know individuals who may be different from ourselves, it is less likely we will be wary of them. And maybe, just maybe, we will learn a little more about ourselves.

-Susan Kuklin, author of Beyond Magenta
Boy Meets Boy and Two Boys Kissing by David Levithan
These two Lambda Literary Award-wining novels deal with universal questions of identity, love and belonging. Based on true events and narrated by a Greek chorus of men who died of AIDS, Two Boys Kissing is "an intriguing, complex narrative with an unusual point of view…[and] a quality of retrospection that is rare (and refreshing) in YA literature." (The Washington Post)
In contrast, Boy Meets Boy takes place in a semi-utopian hate-free world and is a heartwarming affirmation "that there is a whole rainbow of ways to be gay." (The Horn Book) In 2017, NCAC honored David Levithan for his work as a free speech defender and advocate of LGBTQ voices in literature.
From the Notebooks of Melanin Sun and The House You Pass on the Way by Jacqueline Woodson
Acclaimed poet laureate Jacqueline Woodson tries to avoid using profanity in her writing. Her award-winning books have still been challenged many times for their exploration of race, gender and sexuality. Get a double-dose of lyrical prose with these two novels about a young boy's struggles to accept his mother's sexual identity and a young bi-racial teen coming to terms with her own.
I don't want people to be invisible. People have a right to see themselves in literature.
-Jacqueline Woodson
The Miseducation of Cameron Post by Emily M. Danforth
When she is forced to attend a religious "conversion" camp, Cameron Post discovers the true power of self-acceptance and the costs of denying one's identity. NCAC defended this award-winning novel when it was removed from a high school reading list in Cape Henlopen, Delaware because it contains some profanity.
A film adaptation of the novel premiered to rapturous reviews at Sundance Film Festival in early 2018.
The Perks of Being a Wallflower by Stephen Chbosky
This popular novel about an introverted teen's coming-of-age explores important themes of sexuality, introversion and mental health and is sure to resonate with many LGBTQ readers. It's partly for this reason that NCAC has defended the book numerous times from censorship, most recently at a high school in Wallingford, Connecticut.
The film adaptation was written and directed by the book's author and stars Logan Lerman, Ezra Miller and Emma Watson.
None of the Above by I.W. Gregorio
A teenage girl who appears to "have it all" discovers that she is intersex. While she's personally dealing with reconciling this new knowledge about herself with her identity, her diagnosis leaks to the entire school. This novel is a thought-provoking look at gender, identity and the isolation of difference.
This award-winning story was banned from a Tennessee school in 2014. The author's reaction: "What kind of person denies our youth any kind of literature that increases openness and tolerance?"
Need more LGBTQ literature for your shelves? Click here to check out our even longer list of challenged books.