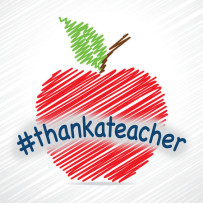 In honor of National Teachers Appreciation Day, the Gay, Lesbian & Straight Education Network (GLSEN) has honored Matt Beck, a school counselor in Erie, Illinois, with its 2013 Educator of the Year Award. Matt showed impressive courage and resolve in the face of censorship of LGBTQ materials, including Todd Parr's The Family Book, in his school in Erie in the spring of 2012.
His work was instrumental in continuing the conversation about these materials in the community, even after they had been removed by school officials.
"The Educator of the Year award recognizes an exceptional education professional who has enriched his or her community by ensuring that all students, particularly lesbian, gay, bisexual and transgender (LGBT) students, are safe from bullying and harassment. The award honors an educator who works not only to ensure safety, but impacts measurable change that is visible within that person's school district and community."
Great job, Matt! And a great big 'thank you' to all teachers who work closely with us on censorship issues around the country, sometimes at great personal or professional risk.