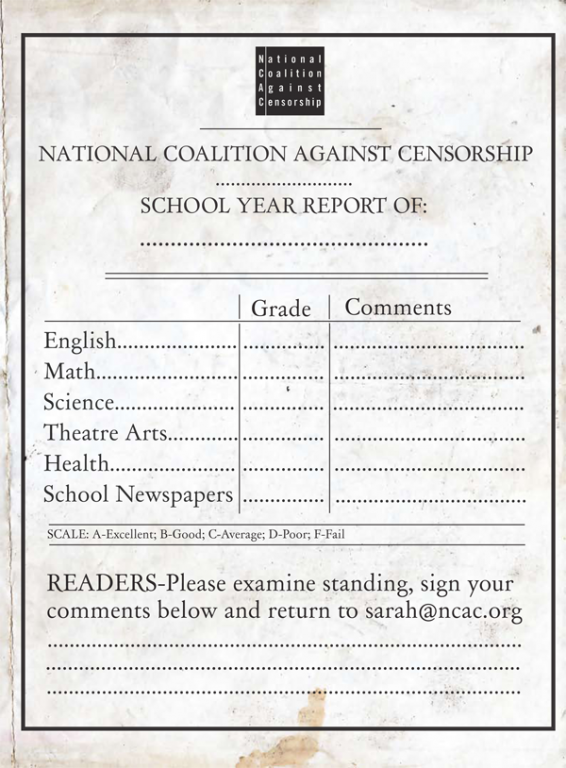 GRADE: C+
Books – always a hot button issue in the censorship debate. This year, similar to previous years, some curriculum classics got challenged. Here's a few of the fights we saw over books being taught in middle- and high-school classes.
In December, the Coeur d'Alene School Board voted unanimously to return 26 titles (among them Brave New World, Tom Sawyer, and Alice in Wonderland) to district middle and high school classrooms.  A committee of educators had reviewed them and recommended that they be approved by the board for classroom use.
In February, the school board in Newman-Crows Landing Unified School District voted to ban Bless Me, Ultima by Rudolfo Anaya from English classes at Orestimba High School.  The 4-1 vote in favor of censorship upheld the superintendent's decision to pull the book.
In May, the Superintendent in Shelby, Michigan ordered a teacher to remove Song of Solomon by Toni Morrison from AP English classes. After a school board meeting to review the book, the board decided the book could be taught in AP English classes.