UPDATE 2: Just weeks after Fun Home was retained, the school district's policy was rewritten in a restrictive way, giving the Superintendent far too much control to select and remove books without a review of their educational merits.
As CBLDF correctly states in its analysis of the new policy, "The original policy 2530 helped lead a path to victory for the critically acclaimed graphic novel Fun Home to be retained in the recent challenge. With these changes in place, there is no guarantee that the next comic or book will fare so well. Without proper policies in place to defend free expression and students' right to read it is all too easy to foster an environment without intellectual freedom where censors feel at ease."
Click here to read NCAC's letter to Superintendent Bender urging a reversal of this new policy.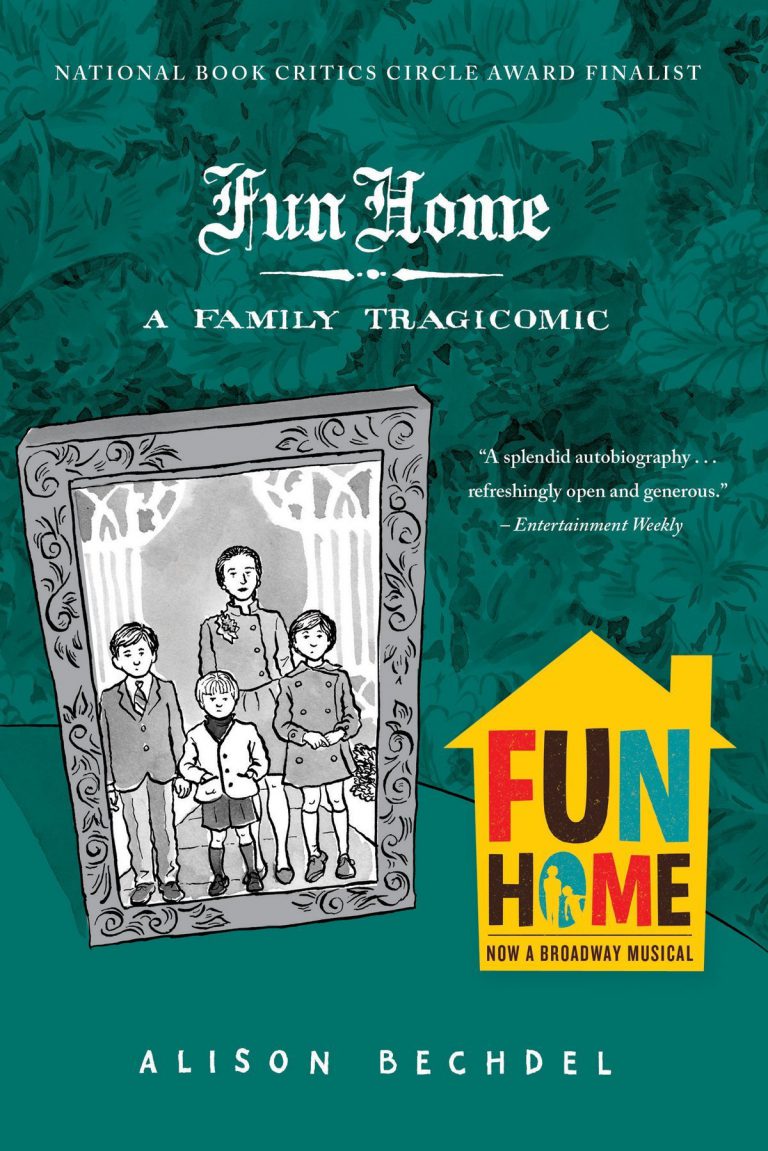 UPDATE: As of February 21, 2019, Fun Home is back on library shelves in both district high schools.
Administrators at both high schools in North Hunterdon-Voorhees School District in New Jersey have restricted student access to the graphic novel Fun Home: A Family Tragicomic, by Alison Bechdel. NCAC urges the district to preserve intellectual freedom and equal protection, and to respect students' First Amendment rights, by returning Fun Home to library shelves. 
After administrators learned about a challenge to Fun Home in another New Jersey district (likely this one), administrators from both schools requested to inspect the book. Objections were raised to images on a single page (of 233 pages), and in violation of district policies, the book's circulation was subsequently restricted to only students with explicit parental permission.
North Hunterdon-Voorhees School District Policy safeguards against the arbitrary denial of students' First Amendment rights by requiring that an official review of objective criteria determine access to materials, not the subjective viewpoint of individual administrators. On Jan. 31, 2019, New Jersey Governor Phil Murphy signed legislation requiring boards of education to include instruction, and adopt instructional materials, that accurately portray political, economic, and social contributions of LGBTQ people. It appears that district policy–and state law–were disregarded in this case and that no official review has taken place.
NCAC's Abena Hutchful noted that
Decisions like this must have a pedagogical basis, not an ideological one. LGBTQ stories are already sadly under-represented in schools. Restricting books like Fun Home further stigmatizes and marginalizes LGBTQ youth and fosters an atmosphere of intolerance.
Fun Home has been heralded as "a pioneering work" in the comics and memoir genres. Bechdel's memoir offers teen readers a safe place to examine questions related to personal identity, family relationships, and the need to face the truth in their own lives.
In recommending the novel for young adult readers, Booklist notes that "the very few incidental sex scenes" are "non-prurient" and that "the family story rings utterly and movingly true." 
Should some parents believe their children are not yet mature enough to appreciate the literary and artistic value of the book, they should guide their own children's reading choices without infringing the rights of all other students. Fun Home should remain accessible to all those who seek inspiration from its pages.
Read the full letter to the school district below.