This Interview originally appeared in Censorship News Issue 125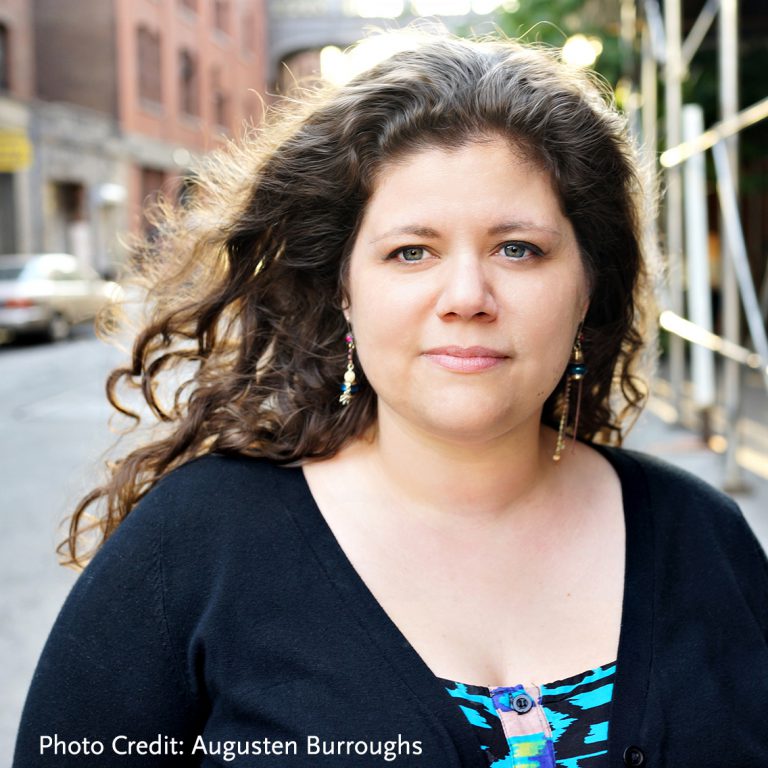 Author Rainbow Rowell has won enormous praise for stories like Eleanor & Park, which perfectly captures the growing pangs, hormonal joys and general awkwardness of the teenage experience. Her raw portrayals of teenage life have, however, frequently made her books subject to censorship attempts. We spoke to Rowell about these challenges and how her commitment to free speech influences her writing.
Your books are very relatable to young people. What would you say to parents who think Eleanor & Park is not appropriate for their teenage children to read?
I think the story is very, very appropriate for most teens.
What I'd say to those concerned parents is:
Your kids live in a hard world. And they're doing their best to get through. Just like Park and Eleanor. This book is about two kids who are doing their best to rise above violence, poverty, racism, peer pressure.
If your kid is feeling alone or helpless, this book might give them hope.
If your kid is doing fine, this book might give them compassion toward people who are struggling.
And if you let your kid read Eleanor & Park, you can read it yourself after they're done. It's pretty good! There are lots of '80s references — you might like it!
Have you encountered anyone who previously objected to the content of your work come around to its value and merit?
No…But I don't go looking for people's opinions about my books. That's a short path to insanity. I wrote what I wrote. It's out there. I hope people like it. I hope they find it. But I'll never get anything else written if I get too hung up on other people's judgments.
E&P has been a target of censors since it was published, the most recent controversy coming in Chesterfield, VA where one parent labeled your book and others (Tyrell, Dope Sick) on a summer reading list as "vile" and "pornographic." One can argue that there's a self-censor in all of us when criticized. Do these controversies in any way affect how you write now when you describe sexual or other "mature" situations, or craft dialogue that may include curse words?
The very first time my book was challenged, it hit me hard. I kept thinking, "But they don't understand! If they read it, they would understand!" I felt really deeply misunderstood and, I'm embarrassed to say this now, shamed. There's a lot of me in the book, and I felt like the things people were saying — filth, disgusting, pornographic — were about me.
Honestly, other types of criticism sunk in just as deep. It was hard not to take it all personally, even if I vehemently disagreed with it.
That's one of the reasons my fifth book, Carry On, was so hard to write. I had all of these new voices in my head — some of them angry. You can't write like that. You can't write if you're trying to make everyone happy.
NCAC believes that rating books like movies is a bad idea. You're adapting Eleanor & Park for the big screen. What MPAA rating do you think it will receive and/or deserve?
Rating movies seems like a bad idea! Or at least a very imperfect one.
Eleanor & Park isn't currently in development, but I did think about this issue while I was working on an adaptation last year. It makes sense to try to avoid an R rating when you adapt a YA book because you want teens to be able to see the movie.
It's hard for me to think about leaving out the cursing and other unpleasant language in E&P — because it's part of the plot.
What's your favorite "banned" book?
I'm going to go with Brave New World. I read that book over and over again in the ninth grade.
NCAC is thrilled to honor you as a defender of free expression at our November gala. Had you ever thought of yourself as a champion or advocate for First Amendment rights?
First of all, thank you!
I don't think I've felt that way as a novelist.
But I did go to journalism school, and I spent the first decade of my career working at a newspaper. I definitely had the feeling then that I was part of something important — that I had an obligation to seek out the truth and share it. Also, journalism showed me how important it is to exercise our freedom of speech. To speak boldly. Especially when everyone is feeling nervous and careful, when it's tempting to hedge or whisper.
Those feelings come back to me sometimes when I'm writing fiction. I don't want to be a safe writer. I don't want my choices guided by fear or timidity.
—————————————-
NCAC will honor Rainbow Rowell, artist Aaron Bell, and other free speech luminaries at our annual Celebration of Free Speech & Its Defenders on November 1. For details, click here, and don't miss the opportunity to double your impact on First Amendment advocacy by giving to our Matching Gift Campaign today! Help NCAC make Youth Voices heard with a contribution of $10, $20, $40, or more.