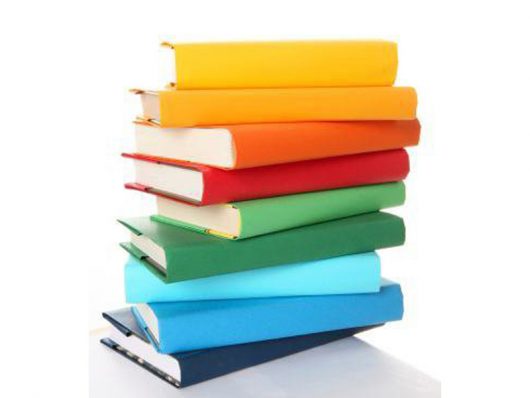 UPDATE 10/11/2016: The day after NCAC's post was published, VOYA wrote to address the points raised. The publication's response can be read in full below:
In response to your post today regarding VOYA Magazine's review of Kody Keplinger's Run, and the ensuing social media firestorm, VOYA would like to add our perspective. VOYA was not contacted or made aware of your piece prior to its posting on your website, although we would have been honored to have been included.

VOYA does not "warn" readers about content or censor in any capacity; VOYA reviews state facts about content, and in the critique paragraph (the second paragraph), reviewers often give their opinion about which readers would be best suited for a particular title. In the case of Run, our reviewer actually stated a lower age range than did the publisher. Scholastic cites that the book is recommended for an age group of 14+, while VOYA recommended 11+ (the J and S codes at top of review). The reviewer added that the younger end of that recommendation should be "mature," and that the title is not for a middle school reader, which in this case would reference a reader under eleven years old.

The mention of bisexual references in the book should not have been a reason for the recommended age group. It should not have been included in a sentence referring to adult language. VOYA has fully and publicly recognized this and apologized. What has been missed or declared untruthful in the online and social media reporting is this was an editing blunder – a terrible, awful, regretted, sloppy editing miss. It was not an intentional statement about bisexual "warnings." Many VOYA reviews contain sentences alerting librarians and educators to sexual content, adult language, violence, drugs, etc. so they have the tools they need to make purchasing, shelving, and reader recommendation decisions for the young adults they serve. Both sexual content and language are issues most of our readership wants to know about. The last sentence of this review should have reflected those concerns by stating that SEXUAL references and adult language were in this book. It also needed to contain the fact that a bisexual character was featured because that is a fact that would help our readers get the book into the hands of readers who want and need it.

VOYA responded very unprofessionally to initial inquiries regarding the review, which we have admitted and apologized for many times. We continue to acknowledge the mess we made of the correspondence, particularly on social media. Our inexperience and rush to respond online showed, and it was unacceptable. Our instinctive desire to support a reviewer also showed. We have put policies into place to avoid that in the future and have engaged our editorial staff in sensitivity training immediately.

VOYA is committed to fighting censorship in every aspect of young adult literature and reading. While this particular review is a terrible example of our commitment, it is not indicative of our beliefs, our commitment to avoid such language in the future, or our putting into place actions to ensure that we do better.
VOYA magazine, a trade publication for young adult librarians, is in hot water. The controversy began several weeks ago when it published a review of Kody Keplinger's Run. The review itself was unremarkable, however it was the postscript that drew the ire of VOYA readers. The publication warned that because of an "abundance of bad language", and the inclusion of a bisexual character, the book may be inappropriate for younger readers.
When VOYA was quizzed as to why the presence of bisexuality should make a book inappropriate, the publication responded badly, defensively implying it was the reader's fault for being offended by a non-issue. One of their responses read:
Sexuality (the act or the discussion or the mention, in some cases) and language generally reserved for adults are two issues that are legitimate concerns when addressing the maturity of a teen reader. … This does not have anything to with with whether the sexuality was homo, hetero, bit or other – sexuality is sexuality. It just happened to be that the sexuality in this particular title (Why does that upset you?)
Voya's terse and unprofessional correspondence with their audience prompted widespread criticism. VOYA eventually issued a full apology, but as Boing Boing notes, their initial "sorry you're offended" tone reflects a pompous sense of "gatekeeping." The implication is that those who were complaining are hypersensitive, irrational, in their tirades to ensure diversity. The undertone is that "we know what is best."
The controversy around VOYA comes at a time when calls for the inclusion of diverse characters and perspectives in fiction are of cultural importance. VOYA would have done well to visit NCAC's LGBT Right to Read Resource Guide where they would have discovered (or been reminded) that although sexual themes are often controversial, LGBTQ-themed books, while increasing in number and prominence, are often singled out by book censors.
It is therefore not surprising VOYA readers are concerned that it gives a book a disclaimer, in part, because it contains a bisexual character. Librarians and teachers who read VOYA's review may feel compelled to limit students access, thereby limiting discussion and understanding around a topic important for young people, both gay and straight. As our LGBTQ Right to Read resource noted, "education without LGBTQ perspectives is like an education without women's perspectives and multicultural considerations. That is to say, it's not much of an education at all."
—————————————-
Every gift supporting Youth Free Expression and Kids' Right to Read made before November 1, 2016, will be matched dollar for dollar! Don't miss this opportunity to double your impact on First Amendment advocacy. Help NCAC make Youth Voices heard today with a contribution of $10, $20, $40, or more.