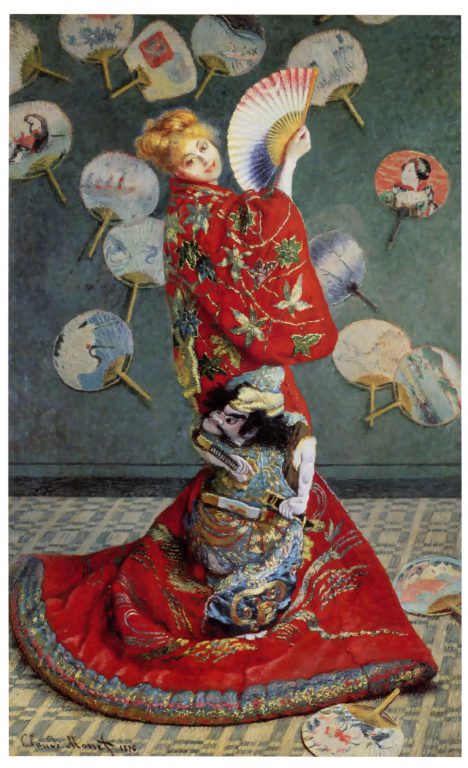 On July 17, NCAC sent a letter to the Boston Museum of Fine Arts regarding a series of protests over its "Kimono Wednesdays" presentation, which gave museum visitors a chance to wear a kimono modeled on the one in Claude Monet's famous painting "La Japonaise." In response to a small group of protesters who argued that this was "yellowface" cultural appropriation, the museum quickly pulled the plug; the letter argued this was the wrong way to handle the controversy, which should have been treated as an opportunity for more dialogue.
A few days later, the museum responded in an email from Deputy Director Katie Getchell:
Thank you for reaching out regarding "Kimono Wednesdays." I appreciate your concern and your understanding of the Museum's educational mission.

After a few weeks of executing the program as originally conceived, and after much deliberation, the MFA made the thoughtful decision to alter the series. Our belief was that the modified program would continue to achieve the Museum's educational goals of bringing the life and rituals of Japan to a Boston audience, while increasing awareness of Claude Monet's masterpiece "La Japonaise" and the artist's own interest in Japonisme. We eliminated that part of the program that we felt might be misinterpreted, or had the effect of creating unintended consequences. As you note, we also added educational spotlight talks (whose name we changed) to provide context.

We acknowledge the fact that these events have raised interesting issues and are exploring a future symposium that addresses the issues and distinctions surrounding cultural appropriation and appreciation throughout art history. We have communicated this to the protesting groups and the press and will share information about the program when it is available.

Thank you again for being in touch,

—

Katie Getchell
Deputy Director
Museum of Fine Arts, Boston
NCAC's letter urged the museum to create space for more dialogue about the issues raised by the protesters, so it is encouraging to hear that they are pursuing this seriously. Stay tuned.