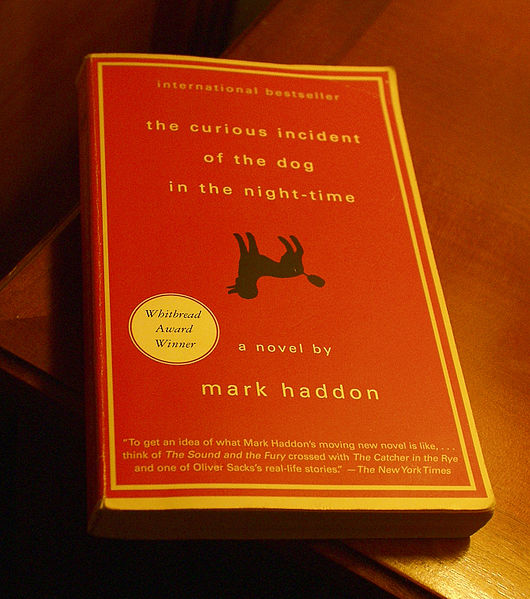 Students at Lincoln High School in Tallahassee were all assigned an award-winning book to read over the summer, Mark Haddon's The Curious Incident of the Dog in the Night-Time. As the school explained it, reading a "common text… allows us to bring our many perspectives to one collection of ideas and, by listening to each other, to strengthen our understanding of ourselves and our world."
But after some parents objected to profanity in the book, the assignment was quickly scuttled.
Today, a coalition of free speech and literacy advocates sent a letter to the school protesting the ad hoc move, encouraging the school to stick with the original assignment and restore the book as planned.
The letter from the Kids' Right to Read Project of the National Coalition Against Censorship (NCAC)—co-signed by American Booksellers for Free Expression, Association of American Publishers, Comic Book Legal Defense Fund, National Council of Teachers of English, American Library Association, National Society of Children's Books Writers and Illustrators, and the Children's and Young Adult Book Committee of PEN American Center— argues that the decision to pull the assignment violates school policy on challenged materials, and also raises serious First Amendment and due process concerns.
In May, The Curious Incident was chosen for summer reading, with different writing assignments for each grade level. But in late July some parents began to complain that the book included language they found inappropriate. Instead of following school policies that require a formal complaint to be filed, the assignment was pulled. A notice was posted on the school website from the principal, Dr. Allen Burch, explaining that the language "makes this text inappropriate as an assignment for all students. I do apologize for this error in judgment."
But the district policy does not allow for materials to be removed in this manner. And, as the NCAC letter notes, the policy also states that "no challenged material may be removed solely because it presents ideas that may be unpopular or offensive to some." But that is precisely what has happened here.
As the letter argues, "Decisions about instructional material should be based on sound educational grounds rather than an individual's or a group's disagreement with its message or content." The groups are urging the school to follow proper procedures and return the book to the summer list.
Read the letter below, or click here for a full-screen view. [scribd id=274207314 key=key-lIhzl3jVA4lGoUAIyDkc mode=scroll]