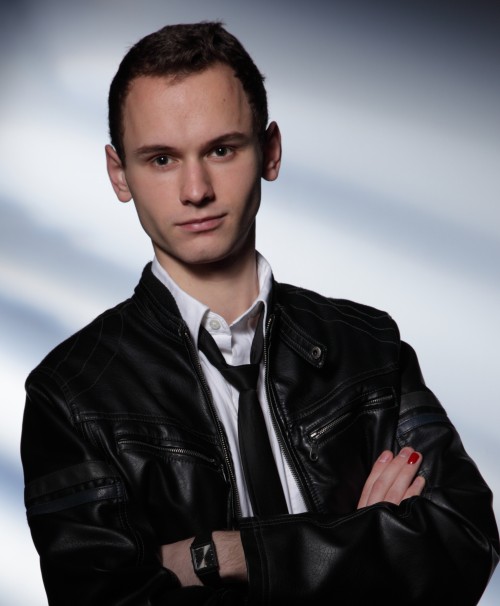 This weekend, composer Jonas Tarm was set to make his Carnegie Hall debut. It never happened.
The New York Youth Symphony (NYYS) cancelled the performance after learning that his piece quoted from the "Horst Wessel Lied," a well-known Nazi anthem. The NYYS argued that it was unaware of Tarm's citation of the work, and that he did not adequately explain why he was citing the song. The piece also quoted the Ukrainian Soviet anthem.
The controversy over the cancellation generated significant media attention, from the Wall Street Journal to Minneapolis Public Radio.
New York Times critic Zachary Woolfe weighed in with a scathing review of the symphony's decision to censor Tarm's work. Though the symphony's executive director Shauna Quill explained that it was "problematic for an orchestra such as ours to be asked to perform," Woolfe disagrees — strongly:
This misguided, mishandled decision is a blot on the reputation of the youth symphony and its justly praised First Music competition, which has awarded commissions to 139 young composers since it began in 1984. An institution so adept at fostering new work should be particularly protective of artists and the ways they choose to express themselves. And it is pernicious to cloak censorship in the guise of child protection: If "Marsh u Nebuttya" is playable by any orchestra, it should be playable by an orchestra "such as ours."
Woolfe pointed out that citing works like the "Horst Wessel" has a long history: "Pavel Haas, who died at Auschwitz, left an unfinished symphony that quotes the anthem." He also contended that there was no reasonable way to interpret the work as an endorsement of Nazism:
Lest there be a similar misunderstanding that "Marsh u Nebuttya" is sympathetic to Nazism, I examined a copy of the score. The "Horst Wessel" passage, which comes a bit more than halfway through the work, begins with quiet bassoons, instructed to play "dark and marchlike." The musical quotation is punctuated by eerie slides and tumbling scales in the higher winds and by sardonic blasts in the brasses — a Shostakovich-esque touch — as the orchestra rises to scary fury.

It is difficult to tell from a score the full effect music will have in performance. But it is simply impossible, as it is in the "Leningrad" Symphony, that someone could hear Mr. Tarm's sour take on "Horst Wessel" as a neutral or sympathetic presentation of this material. Obviously the melody may lead listeners to think of the Nazi period — that is its point. It is not the role of an arts institution to spare audiences from history that might upset them. Quite the contrary.
The NYYS appears to be taking issue with the fact that Tarm didn't state his intentions more clearly. As their press announcement put it, "When asked to explain the context and meaning of the piece, which would justify his use of this source, he refused." But Tarm says the dedication in his program notes offers enough explanation: "Dedicated to the victims of hunger and fire." As Woolfe noted in his piece, "Mr. Tarm said he believed in Mahler's adage that if a composer could say what he wanted in words, he wouldn't have to bother writing the music."
Woolfe's review concludes with a suggestion for how to resolve this controversy:
I respect and even admire the composer's choice not to answer these questions directly. But I'd like a chance to think about them for myself. The New York Youth Symphony should program "Marsh u Nebuttya" on its next Carnegie program and give me, and the rest of the audience, that opportunity.
The New York Youth Symphony should seriously consider this — immediately.