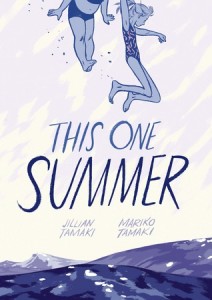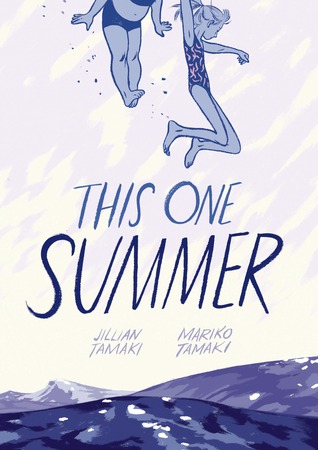 (Update: Read the letter from NCAC's Kids' Right to Read Project about this case)
The Caldecott Award-winning graphic novel This One Summer, by Mariko Tamaki and Jillian Tamaki, is under fire in Florida following the complaints of one parent of an elementary school student that triggered an "investigative report" by a local TV station.
The book was removed from three elementary schools in Seminole County, where the parent of a third grader checked it out of Sabal Point Elementary School library. But that's not all. The district says it has now removed it from three high school libraries as well, and is reviewing how books are screened for consideration in all district libraries. And WFTV's "investigation" expanded the issue considerably by questioning several other districts about whether This One Summer was in their own libraries. The Osceola County district responded that it was in their elementary schools as well, and that they're removing them immediately pending a review.
Hold on.
While the news report claims that "the book is filled with obscenities and sexual situations," it's also critically acclaimed, and aimed at kids ages 12 and up. The book earned a 2015 Caldecott Honor for illustrated books for youth up to age 14, and was a 2015 Printz Award honoree, among many others. Booklist's starred review says This One Summer is a "coming-of-age tale about the awkward transition from carefree childhood to jaded, self-conscious young adulthood." Kirkus Reviews, which also gave it a starred review, says it is "keenly observed and gorgeously illustrated—a triumph."
Perhaps it wasn't appropriate for that third grader – and it might not even be an especially good choice for other elementary school kids. But high schools? School libraries exist for a reason: to provide materials containing all points of view and spanning the varied maturity levels of its students. Surely a book with as much acclaim – and as much literary merit – as This One Summer should make it a no-brainer for a high school library.
Removing such a book because of words, images, or ideas contained in it clearly amounts to censorship, and a news organization is doing free expression no favors by inciting panic that such a book might be available for young adults to read. It's up to the librarians and the school's educators to guide young readers in their choices. But bottom line: the choice should be there.