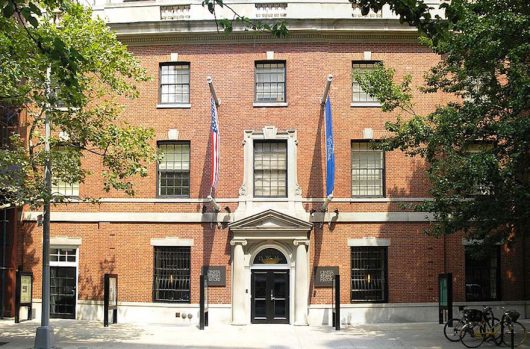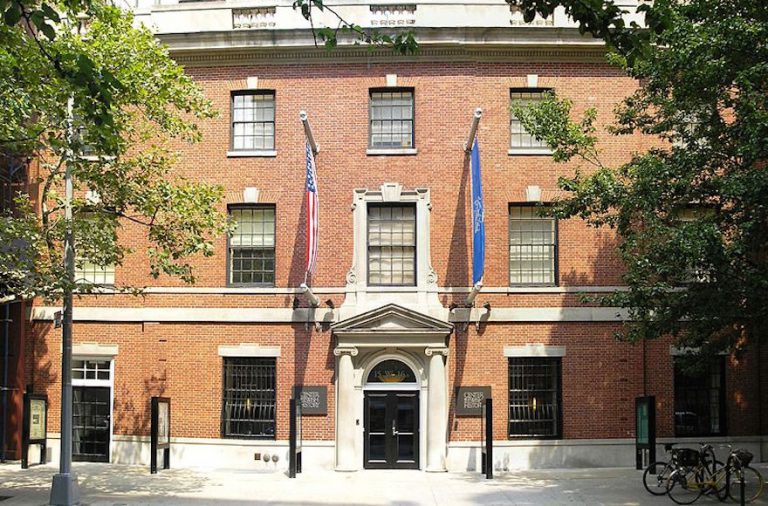 The National Coalition Against Censorship, the Dramatists Guild and the Dramatists Legal Defense Fund condemn in the strongest terms the American Jewish Historical Society's (AJHS) decision to cancel two events after pressure from right-wing pro-Israel activists.
The two events, a reading of Rubble Rubble, a play by Dan Fishback, and a panel discussion of the 1917 Balfour Declaration, were scheduled by the society several months ago. The events came under fire from right-wing activists who accused the AJHS of supporting "anti-Israel" programming. The activists did not address the content of either event, but focused on the political opinions of the playwright and the group organizing the panel discussion. Both support the Boycott, Divestment and Sanctions movement, which seeks to place economic and cultural pressure on Israel because of its policies towards the Palestinians.
The opposition to the two events appears to be part of a broader campaign against the new executive director of the Center for Jewish History, David Myers. Activists have described Myers as an "enemy of the Jewish state" because of his links to the New Israel Fund and J Street, groups that are both critical of Israel's policies in the West Bank.
While as a private organization, AJHS has the right to stifle speech that some of its supporters dislike, we are dismayed to see another cultural institution buckling under political pressure. Smear campaigns waged by right-wing pro-Israel interest groups are not new and often succeed. Typically, activists will paint individuals and institutions who are critical of Israel or its policies as anti-Israel or anti-Semitic in an effort to silence them.
For example, in 2016 the North Beach Miami Jewish Community Center cancelled a performance of Crossing Jerusalem, a play set during the 2002 Intifada that explores Jewish-Palestinian relations in response to pressure from critics who called it "inappropriate and troublesome." In 2014, the Metropolitan Opera cancelled live simulcasts of John Adams' The Death of Klinghoffer, which depicts the Palestine Liberation Front's 1985 hijacking of an Italian cruise ship. Critics claimed the play promoted anti-Semitism.
Art about Middle East politics often provokes controversy and debate. However, cultural institutions provide a space where fruitful discussion around these difficult, yet important issues can be held. AJHS' decision to cancel the two events not only denies the opportunity for such discussion, but also emboldens politically motivated groups who seek to deny dissenting voices the right to be heard. In this time of deep polarization, the danger of cultural institutions reneging on their commitment to free speech is clear: civil dialogue is strangled and the health of our public sphere suffers.
The AJHS has sent a chilling and un-democratic message that art and voices that dissent from pro-Israel orthodoxy are not to be tolerated. Sadly, it is the Israeli/Palestinian conflict that needs these discussions the most.
_
Dramatists Guild of America
Dramatists Legal Defense Fund
National Coalition Against Censorship