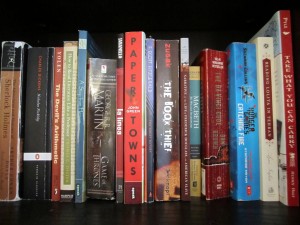 New York, NY, 10/11/2017- The National Coalition Against Censorship (NCAC) and seven other organizations committed to defending the right to read are calling on a Florida school superintendent to rescind his directive preventing teachers from using books that contain any "profanity," "curse words" or "inappropriate subject matter."  The directive was issued by Mike Thomas, superintendent of the Dixie County Public Schools, a rural district on the northwest coast of the state.
The groups argue that the directive, which appears to contradict existing district policies, would lead to the exclusion of an extremely large number of books, including literary classics, from Shakespeare to Anne Frank's A Diary of a Young Girl.  The superintendent's subjective dislike of certain words raises serious pedagogical and First Amendment concerns.
The letter is signed by NCAC, Comic Book Legal Defense Fund, National Council of Teachers of English, American Booksellers for Free Expression, Association of American Publishers, Authors Guild, PEN America and the Society of Children's Books Writers and Illustrators.
Read the statement below; click here for a full screen view.