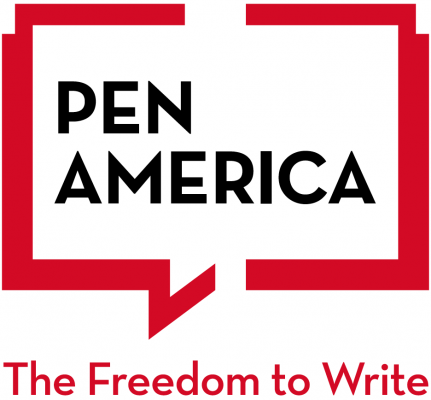 PEN America's latest report, titled "And Campus for All: Diversity, Inclusion and Freedom of Speech at U.S. Universities," explores the current climate of free speech on college campuses. In short, the report assesses the reality of the narrative espoused by the loudest critics of contemporary campus culture: that free speech at the American university is facing an existential crisis. In this view, students in 2016 are increasingly willing to sacrifice free expression and academic freedom, the cornerstones of intellectual life, for the sake of their wish to make the college environment as inclusive and "safe" as possible for every student .
PEN's report irons out the assumptions and highlights the complexities that are blurred in this telling. It concludes that although not without its threats, campus free speech is not facing a "pervasive" crisis.
The report takes seriously the concerns of students who are criticized for their alleged hostililty to free expression and concludes that they, in their protests, are themselves exercising their right to free speech. In fact, the report argues, the discussions and debates that they encourage can help to dismantle the "entrenched biases" in institutions of higher education, thereby enabling the participation and the amplification of minority voices. This, PEN argues, is a key principle of free expression.
In coming to this conclusion, PEN's report covers a myriad of topics and concepts that have become part of the parlance of university life. Some of these concepts have been the focus of NCAC's work and research. For example, PEN's section on Trigger Warnings is grounded in NCAC's survey that discovered very few universities have concrete polices in place that mandate their use. PEN concludes the decision to use or not use a Trigger Warning should be the decision of the university instructor and the university instructor alone. NCAC has also argued that the decision to do so or not is itself an academic freedom. Indeed, our latest issue of Censorship News quotes law Professor Mark Tushnet on the topic, who said the decision whether to issue a Trigger Warning is one of "many pedagogic judgements" that allow instructors to maximise their "pedagogical effectiveness."
Another topic PEN's report covers referencing NCAC's work is Title IX. Title IX, legislation from the Dept. of Education Office of Civil Rights intended to eliminate gender discrimination in higher education, has been criticized by NCAC and others for its overbroad definition of sexual harassment that may work to chill on-campus speech. The issue stems from a 2011 "Dear Colleague" letter from the OCR to instutions of higher education that expanded how it defined sexual harassment. The letter classified sexual harassment as :
Making sexual comments, jokes or gestures; writing graffiti or displaying or distributing sexually explicit draws, pictures, or written materials; calling students sexually charged names; spreading sexual rumors; rating students on sexual activity or performance; or circulating, showing, or creating e-mails or Websites of a sexual nature.
The Student Press Law Center recently published a report that outlined the "unintended consequences" of this definition on student press freedoms. Universities can be met with harsh punishment if they are found to infringe Title IX, from fines to damage to their instituional reputation. Thus, SPLC describes how universities tend to err on the side of extreme caution when dealing with potential Title IX infringing cases. This, bafflingly, has led to student journalism on issues like campus assault being faced with disciplinary action from university administrators. For example, one university paper, the Daily Bull at Michigan Technological University, was disciplined for publishing a satirical article on sexual assault in an effort to shed light on male sexual assault victims. University administrators condemned the articles as "advocating criminal activity on campus" and placed the publication on probation.
In June 2015, NCAC's Executive Director Joan Bertin filed comments to the U.S. House Judiciary Committee that underlined OCR's "expansive and vague definition of harassment [under Title IX] encompasses speech that is clearly protected under the First Amendment." The comment continue: Title IX "created a climate of fear on college and university campuses that not only threatens free speech and academic freedom but also undermines the educational environment and the cause of equality."
PEN's report recommends the Department of Education reform Title IX in a way that "implements the role of free expression." This can be done, it argues, by clarifying the terms of the 2011 letter in a way that prevents "subjective perceptions" from proving speech can be considered sexual harassment under Title IX.
—————————————-
Every gift supporting Youth Free Expression and Kids' Right to Read made before November 1, 2016, will be matched dollar for dollar! Don't miss this opportunity to double your impact on First Amendment advocacy. Help NCAC make Youth Voices heard today with a contribution of $10, $20, $40, or more.