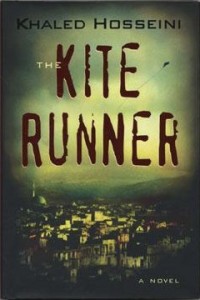 Book challenge season has begun in Indianapolis, with a member of the Hamilton Southeastern School Board requesting that teachers remove Khaled Hosseini's renowned classic, The Kite Runner, from its Advanced Placement English class.
School director Phil Lederach explained that The Kite Runner – a book about a friendship between two Afghan boys of close but economically disparate families – features instructive themes of redemption and has led to robust class discussions on the impact of history literature.  Often challenged over a scene depicting the same-sex rape of a central character, Kite Runner was the seventh most banned book in America in 2014, according to the American Library Association.
Board member Amanda Shera, describes herself as a "very protective" parent and sits on the district's curriculum committee, admitted that she hadn't read the book when it was originally approved for the curriculum but was surprised when her daughter asked her a "graphic" question about the rape scene.  
The College Board, which administers AP exams, does not provide schools with a set reading list, but offers a list of representative authors "to suggest the range and quality of reading expected in the (English Literature and Composition) course."  The College Board encourages teachers to choose other authors of comparable quality to those on the representative list and The Kite Runner was referenced on an AP exam last year. Still, Shera argues students shouldn't be required to read books by authors not included in the list.
Although Hamilton Southeastern offers parents the option to elect a comparable alternative assignment for their kids, Shera believes the opt-out policy is rendered ineffective by peer pressure, as their classmates may ostracize them for having "prudish" parents.  
When NCAC learned of the incident on Friday, Shera had not submitted a request for reconsideration as required under district policy.  We are preparing a response urging Shera and Hamilton Southeastern school officials to keep The Kite Runner on their curriculum, as they prepare a routine review of the AP English course.