UPDATE (April 14th 2016): The City of West Hollywood was eager to reach an agreement with the artist. In addition to issuing an apology to Brooke Mason for censoring her work, The City has agreed to sponsor a solo exhibition of Mason's photographs to be held at the Art Room at the Plummer Park Community Center, to be held April 21st – June 27th, 2016.
The City is also adopting new, clear-cut guidelines for exhibiting art in public spaces.
…
March 28, 2016
The City of West Hollywood planned exhibitions in celebration of Women's History Month – and then yanked art by a female artist representing women.
Brooke Mason's photographs Voyeur and Glass Ceiling were selected for the exhibition "EXPOSED: Celebrating Local Women Artists" that began on March 6 in Plummer's Park. After showing for five days, the photographs were removed on March 11th, precipitated by an unknown city staff member's complaint.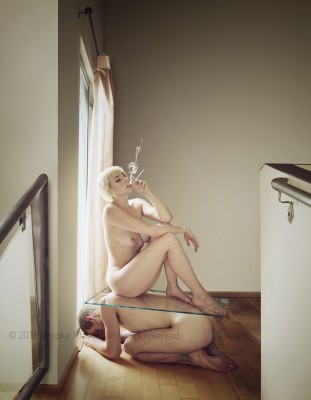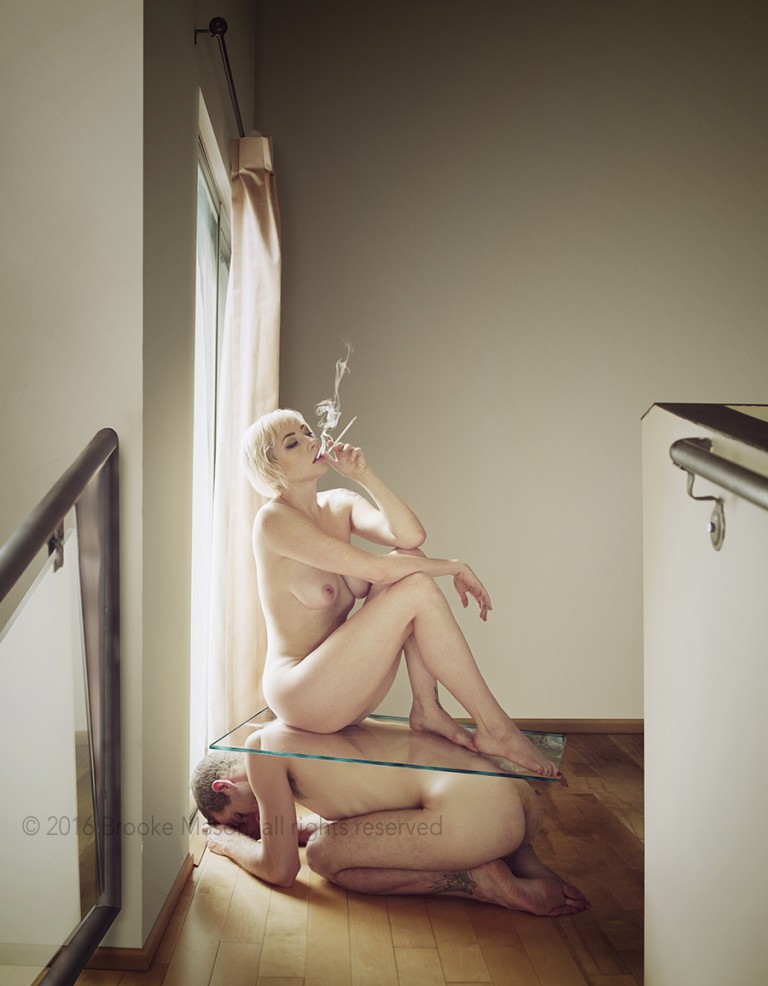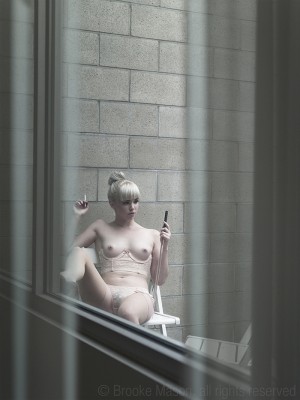 The City of West Hollywood also banned Mason's photograph Soar from another exhibition, "Out and About," scheduled to open at City Hall on March 15 and curated by the artist herself. Ostensibly the City was concerned that the image featured a partially nude underage model. Even after being informed of the model's age, which is way beyond that of a minor, the City would not allow Soar to be shown, threatening to cancel the entire exhibition if the photograph was included. Faced with the prospect of having the whole exhibit canceled, Mason pulled Soar from the show.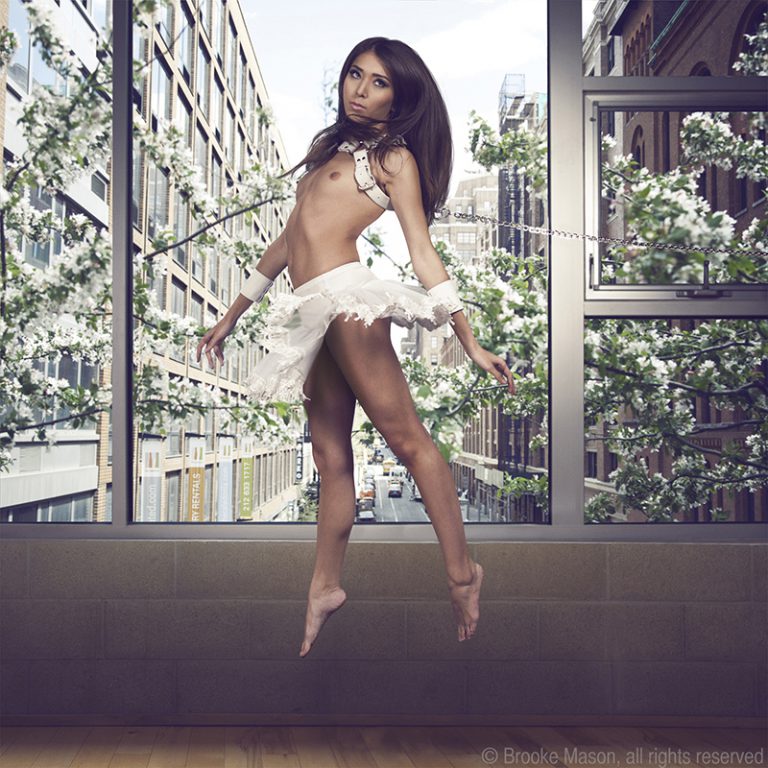 The National Coalition Against Censorship and the American Civil Liberties Union have sent an open letter to Mayor Lindsey Horvath of West Hollywood and affiliated staff, explaining how the treatment of Brooke Mason violates the First Amendment and calling for the reinstatement of her censored photographs.
Stand with the NCAC and tell the City of West Hollywood: blocking a woman artist depicting women in photographs selected by women is not celebrating Women's History Month.
>Support Brook Mason's work here:

http://brookemason.com
http://brookemasonphoto.com
View further coverage here:

http://www.wehoville.com/2016/03/16/artist-contests-weho-limits-on-photos-of-nude-women/
http://www.wehoville.com/2016/03/16/artist-contests-weho-limits-on-photos-of-nude-women/
http://wehonews.com/weho-apologizes-but-for-what-and-whom-is-the-city/

NCAC ACLU Letter to Mayor Lindsey Horvath: