Features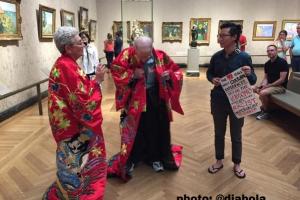 An exhibit that included a kimono that could be worn by museum visitors drew strong protests, and caused the Boston Museum of Fine Arts to alter its program.
Would-be censors in Texas lose in their effort to remove LGBT children's books from the public library. But the fight in Hood County may be far from over.
A graphic novel was challenged in a New Mexico high school. A review committee voted to keep it. So why isn't the book on the shelves? A local reporter dug into the story.