On November 3rd, NCAC celebrated another year of free speech advocacy and saluted Lois Lowry, Larry Siems, Justin Richardson, Peter Parnell, and Henry Cole as 2015 Free Speech Defenders. The evening raised funds from generous sponsors, led by Houghton Mifflin Harcourt, to support NCAC's mission, and featured performances from Fun Home, a tribute by Alison Bechdel, and inspiring words from each of our honorees. A special thanks to comedian Jena Friedman, who kept the audience laughing through the night as our master of ceremonies. Go inside the festivities below.

Event Co-Chair Betsy Groban, SVP and Publisher, HMH Books for Young Readers; Honoree Lois Lowry; NCAC Executive Director Joan Bertin; Author Robie Harris; and Event Co-Chair Gary Gentel, President, Houghton Mifflin Harcourt Trade Publishing

Justin Richardson, Peter Parnell, and Henry Cole, authors and illustrator of And Tango Makes Three, celebrating its 10th anniversary, accept their Free Speech Defender award

Honoree Larry Siems, editor of Guantanamo Diary, receives his award from Chris Finan, Director of American Booksellers for Free Expression

Jon Anderson, NCAC Board Chair, with his crew from Simon & Schuster

James Little, Fatima Shaik, Andrea Davis Pinkney, Marshall Marcovitz, and Paul Zelinsky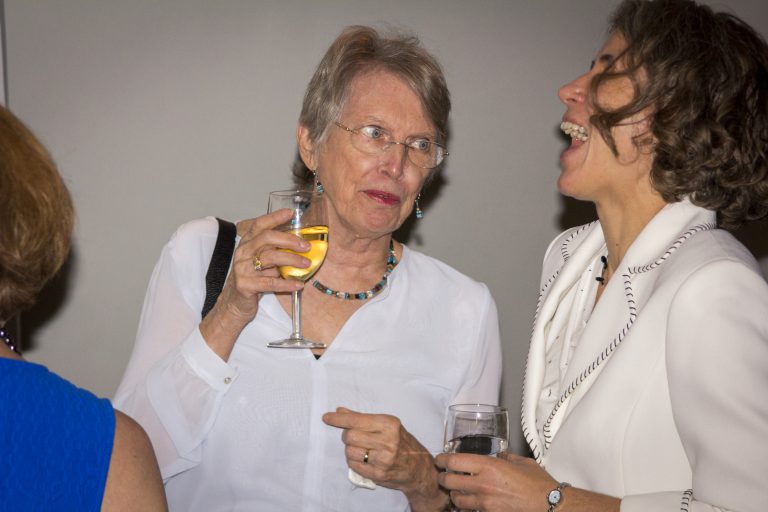 Lois with Dana Sheridan from the Cotsen Children's Library

Emcee Jena Friedman

Lauren Patten, cast member from Broadway's Fun Home, performs "Changing My Major"
Molly Brown from TADA! performs "Ring of Keys" accompanied on piano by her mother, Georgia Stitt

A message from Fun Home author Alison Bechdel

Gary Gentel lists the countless number of HMH books that have been challenged, including most recently, Extremely Loud and Incredibly Close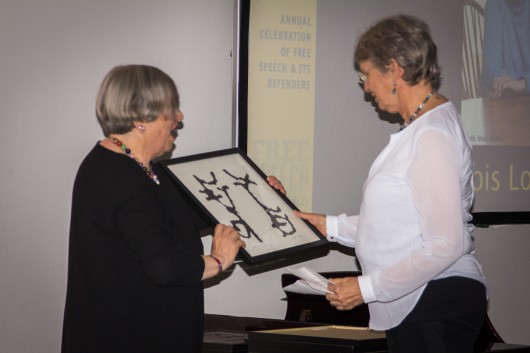 Lois receiving her award from Robie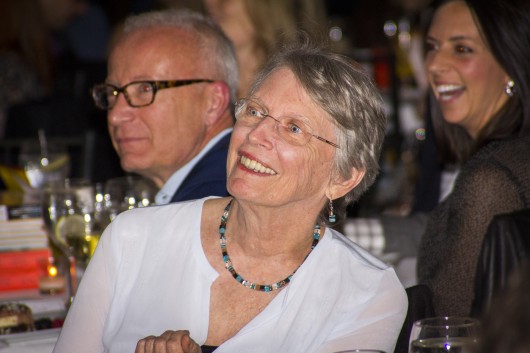 Photos by Garrett Burns