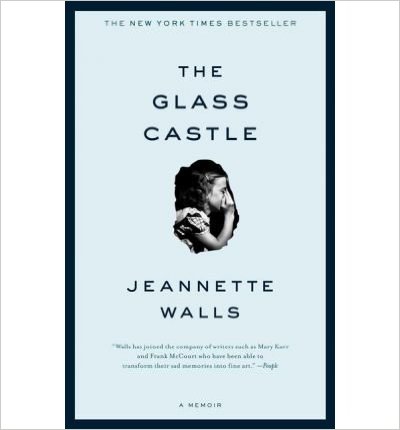 In April, NCAC drafted a letter in response to a Pennsylvania school's decision to remove Jeanette Walls' The Glass Castle from the ninth grade reading list at West Allegheny High School in Pennsylvania. The book, a 2006 Young Adult Library Services Association ALA Alex Award winner, was redacted from the list after parents complained that its content was inappropriate for ninth grade pupils. The Glass Castle, about a young woman's battle with a dysfunctional childhood, features descriptions of sexual abuse and drug addiction. NCAC's letter spoke of the book's "clear literary merit," and cautioned about the "dangerous precedent" the book's removal could have on future works of literary value that a select few parents have concerns about.
The letter went, apparently, ignored.
Now, however, an emboldened student at West Allegheny High has decided to put some grassroots pressure on the school by drafting a petition to demand the books return to the reading list. According to the Pittsburgh Post Gazette, Renae Roscart, 15, has gathered over 200 fellow students to sign her statement demanding The Glass House and other titles deemed controversial be protected from meddling parents.
"You're trying to protect the children and I see that, but you're really sheltering them and making them ignorant to issues that actually plague our society and are relevant right now," Ms. Roscart said of the parents at a school board meeting last week where she presented the petition. The parents "stole our students' chance to learn and empathize with the society they live in," she went on to say.
At the board meeting, Ms. Roscart also unveiled a flyer emblazoned with the phrase "The Ugly Truth." Below the title, she listed a number of the national statistics covering children affected by "alcoholism, sexual assault and mental health conditions," the Post Gazette reports.
"How is this inappropriate for our children when they're going through this right now? What time could be more relevant to learn this than when they're going through it? By cutting these particular things out, you're pretending that these statistics don't exist. You are pretending that sexual assault and alcoholism isn't something that youths encounter. And that is a problem," Renae said.
Ms. Renae went on to argue that discussion and communication about this issues can help counteract a culture that shames people for falling into these heavily stigmatized ailments. The ostracization of these diseases, she said, is only exacerbated by parents who wish to censor books that engage with such topics, erroneously believing exposure to them contributes to their cause.
According to the Post Gazette, at the meeting, board president Debbi Mirich indicated her school district would look into the matter. "We always appreciate hearing student voices," the superintendent Jerri Lynn Lippert said. "It's always important to us."
Pressure from the bottom up– from the students themselves– is, perhaps, the most powerful antidote to school censorship.