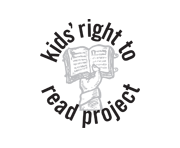 After a long and drawn-out challenge process, this week Toni Morrison's Song of Solomon finally prevailed in Franklin Township!  The denouement to this extended drama came down to a special convening of the Franklin Township school board set for this past Monday evening (July 6th).  No one knew how it would turn out.  New members of the school board, whose positions weren't known, would have their say.  Staffs of several national organizations (including this one) held their collective breath waiting for the outcome.
Franklin Township parent and freedom-to-read defender Shelley Tudor was present at the meeting; she reported in to us and to the "Save Franklin Central Books" Facebook page she and her allies established as soon as the story could be told.  With Shelley's permission, we share from both below:
From her letter:
Joshua, Joan, and Millie,

I don't know how often you win these crazy fights, but YOU DID IT this time!  It was a narrow margin, but we ultimately prevailed!  I feel like celebrating and I certainly hope your team is able to.

I can not thank you enough for all your help and emotional assistance :0) I was so frustrated when I reached out to your organizations.  My first phone call with Josh was like a lifeline.  He was absolutely amazing.  When out talk concluded, I was rejuvenated and felt I finally had someone on my side.

I've included a brief highlight below that I emailed to our Facebook group.  Fox 59 News was on hand as well as Cindy Marshall from the [Indianapolis] Star.  Keep an eye out for the newsfeeds.  I'll be sure to forward any links to you.

Thanks again for all you've done!

Shelley
From her report to the "SAVE FRANKLIN CENTRAL BOOKS" Facebook page:
The school board meeting to vote on the Song of Solomon just concluded. Community speakers were split fairly evenly, though I'm thrilled to report about 60% were in favor of keeping the book, which warmed my heart. I fully expected we would be slaughtered.  The school board members were divided as well. There were two strongly opposed and two strongly in favor of keeping the book. Unbelievably, the most vocal opponent BOE member Randall Bland admitted (when questioned) that he had not even read the book!

Throughout the meeting, it was unclear on which side BOE member Christopher Wood would come down. He was caught up in a technicality in the recommendation of the Book Review committee and it appeared he would vote against it. He was the deciding factor of whether we would win or lose.  At the conclusion of discussions, Mr. Wood voted in favor of retaining the Song of Solomon (much to my surprise) and the appeal was voted down [3-2]!

KUDOS TO SEVERAL PEOPLE
– New BOE member Dawn Downer gave a rousing speech about the beauty in the Song of Solomon, challenged the contention that it was pornographic and [that] suicide scenes offered an acceptable alternative to difficult situations. She went so far as to say that those who took away only those excerpts missed the point of the book. She also questioned strongly opposed BOE member Randall Bland [on] whether he had read the book, to which he had to admit, he had not!

– BOE member Aaron Sullivan was fabulous! He stood firm that the constitutional freedoms of parents and students should be upheld. …He made some great points: leave morality in the hands of parents and education in the hands of teachers. He was relentless in not allowing the opposing board members to categorize this as anything other than what it was…a book ban!

– Dr. Walter Bourke Franklin Township's School Superintendant, though not a voting member of the board, continually fought efforts of the opposition to side-step the real issues. They tried to recommend all supplementary materials should be evaluated, that we should postpone the decision until the next term, and other such backdoor efforts to get rid of this book. Dr. Bourke challenged the difficulty of enforcing each and kept the discussions focused on the issue at hand.

– Our two teenage speakers: Jacie Shoaf and Lindsey Tudor. One for this book and one against. Regardless of where they fall on a given position, these two should be recognized for getting involved and standing up for their beliefs…for getting involved when so many other teens are solely focused on their summer activities. Good job, Ladies!

SPECIAL THANKS
– National Coalition Against Censorship: Joshua Olesker and Joan Bertin…You are the best! This organization has worked with me from very early in the process to offer their support – both emotionally (for me!) and technically with letters to the board and rallying other groups to support our cause. I hope you are paid well, my friends! You were an invaluable asset to us. Thank you!!

– National Council of Teachers of English: Millie Davis spoke with me several times and joined alliances with the NCAC to ensure we had adequate support and rationalizations. Thank you Millie!

– Several others joined forces in the NCAC's letter campaign and co-signed a letter to the School Board: American Booksellers Foundation President Christopher Finan; Freedom to Write & International Programs Director of the PEN America Center Larry Siems; Office for Intellectual Freedoms Director of the American Library Association, Barbara M. Jones; and Freedom to Read Director of the Association of American Publishers, Judith Platt. Thank you for taking time away from your busy schedules to help in this important cause.

Thanks to all who have offered their support! We did it!!!
Congratulations to Shelley Tudor, Lindsey Tudor and everybody who had a hand in "Saving Franklin Central Books" after months of effort!  Without exemplary parents, teachers, and members of the community who believe in the importance of the freedom to read, NCAC's advocacy efforts would not be possible.