Every time there's a fight over removing a book from a school classroom or a library, someone asks: "Wait, people are still trying to ban books?"
Yes. Even in 2015.
NCAC and our Banned Books Week partners know this all too well. But still we can manage to be surprised– both by the ways in which some schools and administrators will bend the rules to placate book banners, but also by the creative and determined activism to defend the freedom to read.
In the spirit of Banned Books Week, we bring you five stories from the field. A few of them will make shake your head, while the others will have you pumping your fist.
An 'Absolutely True' Absurdity

You would think that when a school has a policy to review challenged books, those books would receive a fair hearing. Not so in Waterloo, Iowa. When a parent complained about profanity and references to sexuality in Sherman Alexie's award-winning The Absolutely True Diary of a Part-Time Indian in March 2015, administrators pulled the book from middle school classrooms. Teachers spoke out, calling for the district to adhere to policy and create a review committee. The school claimed that the parent's complaint wasn't actually a formal complaint, so they didn't need to follow their own rules. In the end, the superintendent shrugged her shoulders when confronted at a school board meeting, blamed the teachers for choosing the book and not informing parents, and basically said "It's done."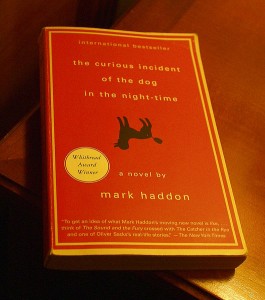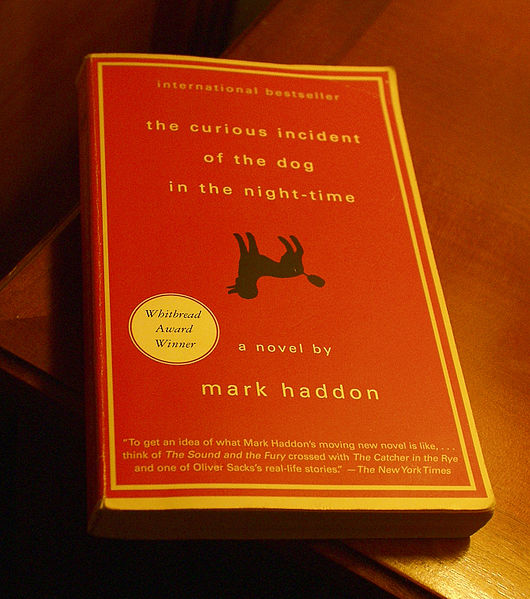 'Curious Case' of Censorship

What would you do if the book you read for a mandatory, school-wide summer reading assignment was removed less than two weeks before the start of the school year? And what if it's removed without a review in a knee-jerk reaction because a few parents complained about some curse words and religious references? You take action. That's what high school senior Jaclyn Weinell did when her principal removed Mark Haddon's The Curious Incident of the Dog in the Night-Time: she put flyers up around the school urging her peers to read the book, and got them talking about what censorship means. She also published an eloquent op-ed in the Tallahassee Democrat:
Telling students to avoid books containing 'wayward beliefs' implies we are incapable of thinking for ourselves. The removal did not give parents the freedom to parent, but instead attacked freedom of thought.
A Graphic Novel is Back in the Library–Except It's Not

When a challenged book receives the green light to stay in the library, is it really back if it's under lock and key? That's what is happening in Rio Rancho, New Mexico with Gilbert Hernandez's graphic novel Palomar. Back in March, a parent complained that the book was a work of "child porn" that glorified sex and abuse, among other things. And district staff seemed to agree, removing the book from the shelves. A review committee reversed that decision, however, and voted to keep the book in the stacks. But months later it still wasn't there — it's in the superintendent's desk, and if a student wants it, she'll need parental permission for it.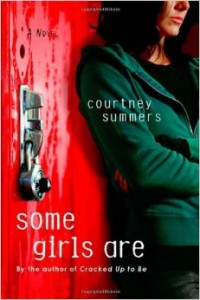 Summertime Censoring of 'Some Girls'

Having second thoughts about assigning a book as a summer reading choice? The surest way to get kids to read it is to remove it. In Charleston, South Carolina, West Ashley High School first added a third option to a list of two when a parent complained in July that Courtney Summers' Some Girls Are was "smut" — then removed it completely when she continued to complain. What happened next? If the point was to keep the book out of the hands of young people in Charleston, it backfired. When a blogger heard about the brouhaha, she reached out to Charleston County Public Library and offered to donate copies for them to give away. The campaign went viral, and by mid-September, the library had more than 1,000 copies of Some Girls for anyone who wanted one.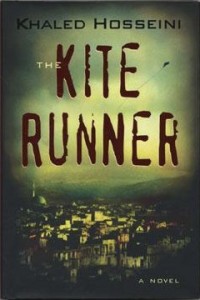 The Freedom to Read…. And Donuts!

Donuts and books go together like peanut butter and jelly. Like tomato soup and grilled cheese on a cold, rainy day. In June, one parent — a former district board member — of a child in A.C. Reynolds High School in Asheville, North Carolina tried to get The Kite Runner removed from the curriculum, complaining about the language and violence in the novel and asserting that it "inaccurately assign[s] Judeo-Christian characteristics to a Muslim god." The administration supported the book's inclusion to the fullest, and after the matter was put to rest, the Board even went so far as to amend the district's policies, which had initially called for a challenged book to be suspended while an appeal is underway, to ensure that no challenge wins by proxy if it is launched at the end of a school year.
Great news. And the best part? During the controversy, local shop Vortex Donuts gave away free copies of the book to help raise awareness. Now that is how to fight book censorship.

Is there a censorship battle brewing in your community? Take Action! Learn how to fight back with our Book Censorship Toolkit.