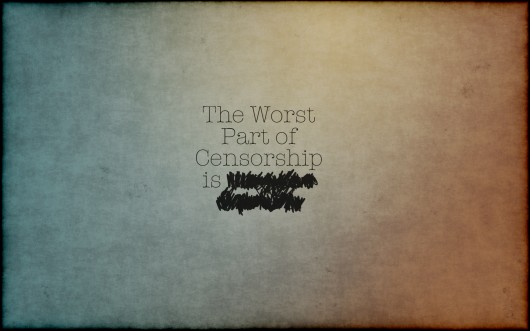 Free Speech OFFENDERS
8. Jersey City
Clueless decision-making marred the creation of a monopoly board mural on Newark plaza as the City sought to appease every request to amend the work. Some objected to the "Jail" square that depicted a man of color behind bars: the City painted over the square despite the prisoner being the artist's self-portrait. A real estate developer wanted to advertise his company on one of the squares: the City arts commissioner responded willingly. When the controversy heated up, the mural was painted over. NCAC wrote to Mayor Stephen Fulop urging the City to implement a consistent public arts policy to respond to complaints without resorting to censorship.
7. University of Houston Student Government Association
The Student Government Association at the University of Houston took punitive action on their Vice-President Rohini Sethi after she tweeted
"Forget #BlackLivesMatter; more like #AllLivesMatter." Sethi was suspended from the group for 50 days, ordered to attend three "cultural events" per month, write a letter of reflection, and attend a workshop on diversity. SGA President Shane Smith, while acknowledging the "first amendment arguments some have made" and that "one ignorant social media post alone may not warrant such sanctions," claimed that "serving in a public role means that we are held to a higher standard."
6. Facebook
In an open letter to the Facebook CEO Mark Zuckerberg, a Norwegian editor slammed the social media giant's decision to delete posts of the Pulitzer Prize-winning photo of a nude Vietnamese girl fleeing napalm bombs because it violated the website's Community Standard on nudity. FB reversed this decision, but with daily headlines about the company's censorship of artistic nudes, suppression of conservative news, plus the "technical glitch" that deleted the footage of the police shooting of Philando Castile as it was being shared, NCAC is increasingly concerned of its power being abused.
5. California State University Long Beach
The theater production N*gger Wetb*ck Ch*nk, a comedy that engages race relations, was up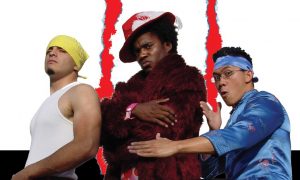 for a second year of performances at CSULB's Carpenter Performing Arts Center. The production was abruptly nixed when the university administration ruled the comedy "wasn't achieving the goal of constructing a dialogue about racial relations." The Center's Executive Director resigned in protest. NCAC and FIRE denounced the cancellation as an affront to First Amendment principles and urged the university to reschedule the performance.
4. High School Administrators Responses to Anthem Protests
Colin Kaepernick's act of kneeling during NFL national anthems in protest of the police treatment of African-Americans has inspired students across the nation to exercise their right to free speech and conduct similar protests. Some administrators have penalized students (before reversing the sanctions when informed of students' rights under the First Amendment) others have requested parental permission before students were allowed to express their political position, stifling those whose parents may hold different political views on racial issues.
3. NY Governor Andrew
Cuomo
After First Amendment concerns stopped New York legislators from adopting a measure to prohibit state agencies from working with businesses, organizations or people engaged with the Boycott, Divestment, Sanctions movement, Governor Cuomo issued an Executive Order to implement this exact measure. In a statement released to NY lawmakers, prior to Cuomo's Executive Order, NCAC protested the implementation of any such legislation as an infringement of First Amendment protected expression.
2. Susan E. Wagner High School Officials in Staten Island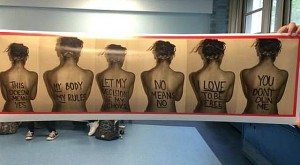 When students at Susan E. Wagner were assigned with creating an art project on a social issue, one group used the image of a student's bare back, emblazoned with a series of messages that addressed issues of sexual consent and body image. At first, the school administration objected to the work's public display on the grounds it violated the school dress code. They then claimed that the images were inappropriate because they featured a minor. NCAC's letter to the school principal outlined that subjective assessments of "appropriateness" are no grounds for the removal of student art work.
1. Senator Amanda Chase
Chesterfield, VA tempers flared this summer around books religious and conservative parents deemed "vile" and "pornographic." The books,
Rainbow Rowell's Eleanor & Park and Coe Booth's Tyrell, were written by award winning authors and have received critical acclaim. The parents, who soon found a spokesperson in Republican Senator Amanda Chase, refused to see literary merit and wanted the books out of school libraries. Senator Chase called for the firing of the librarians who selected the books. NCAC urged the Chesterfield school board to ignore the clamors of Senator Chase and co., who were taking select passages out of context. The school board voted in favor of retaining the books in libraries.
Free Speech DEFENDERS
8. Catherine Ross, Professor of Law, George Washington University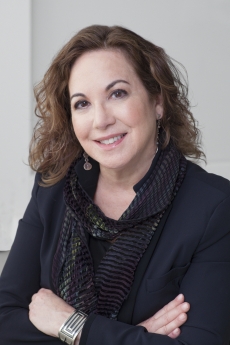 The focus of Professor Catherine Ross' new book Lessons in Censorship: How Schools and Courts Subvert Students' First Amendment Rights is how certain judges have either misunderstood or chosen to ignore incidents of unconstitutional censorship in public schools. These court rulings, Prof. Ross shows, have shaped young students' understandings of their free speech rights. The book highlights how school crackdowns, however well intentioned, on sexting, hate speech and social media have worked to encroach on student free speech.
7. Nude Artwalk
A Lafayette, Louisiana company demanded that artist Nicole Touchet remove her nude self-portraits from the
space it was renting to her, describing the works as a "nuisance." In a show of solidarity local galleries organized a "Nude Artwalk", in which a slew of nude artwork was displayed in a mass gallery gala.  NCAC released a statement in support of the Artwalk congratulating Touchet's creative way of acquiescing to the property company's demand, all the while illustrating the absurdity of it: by covering the offending parts with newspaper bikinis.
6. Bethany Koval
Bethany Kovel's tweets, critical of Israel, landed her in the Principal's office at her New Jersey high school. The Principal claimed her social media activity could violate state anti-bullying laws because of the offense it had caused to other students. NCAC's letter to the school underlined Kovel's First Amendment right to express her opinions and took issue with the invocation of New Jersey's anti bullying statute. The legislation, NCAC reminded the school, is not intended to "chill or penalize protected speech."
5. Shakespeare Books & Antiques
The Shakespeare Books & Antiques bookstore in Ashland, Oregon, displays a series of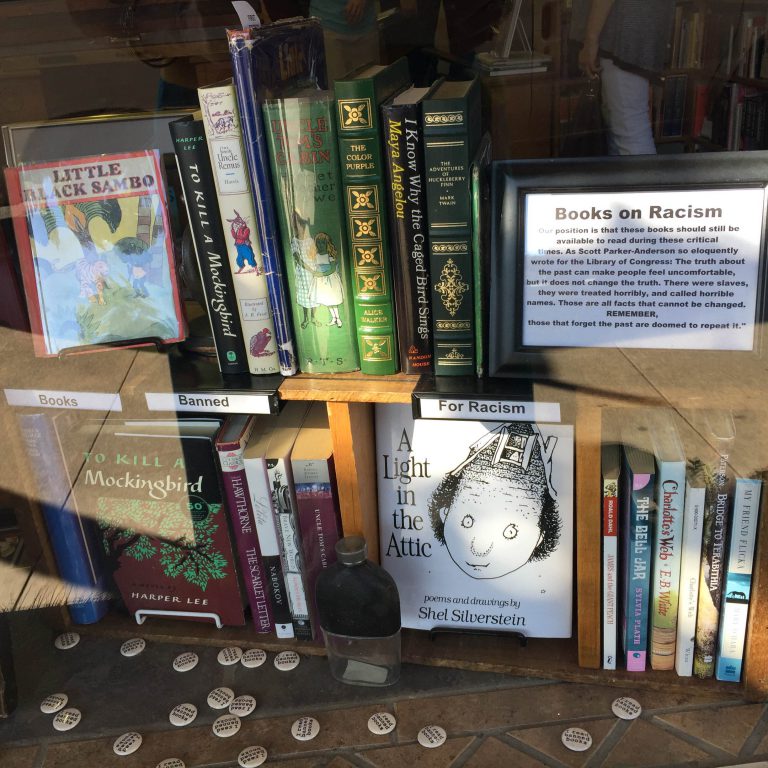 banned books in its front window each year to educate the public about book censorship. This year, one of the books, Little Black Sambo, drew the ire of the nearby Oregon Shakespeare Festival, members of which objected to the racial caricature of Sambo on the book's cover. When the bookstore owner, Judi Honore, refused to remove the book from the display the Festival announced it would no longer buy books from the store. NCAC's letter supported Honore's decision and expressed concern at the theatre group's boycott.
4. The Zuckerman Museum of Art
The Zuckerman Museum of Art at Kennesaw State University in Georgia stood firm despite threats from conservative lawmakers over their hosting of a traveling art exhibit exploring the effects of the AIDS epidemic in America. Local Republican politicians described the exhibit as "sickening" and a "blatant political statement," as "sewerage" and "trash." The museum was steadfast in its support for the exhibit, even when the lawmakers threatened to pull future funding from both the museum and the Kennesaw State School of Art and Design.
3. Mount Herob Community
Mount Horeb Area School District in Wisconsin cancelled a public reading of 'I Am Jazz,' an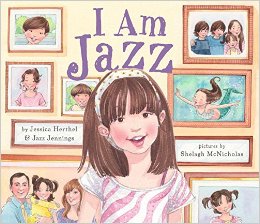 autobiographical picture book of a transgender teen, because of pressure by the Liberty Counsel, a conservative advocacy group. But one morning before school began, over 200 students and community members packed the Mount Herob library for an impromptu reading of the book, in defiance of Liberty Counsel's threats. The district then issued a statement asserting its support for transgender students and against bullying, underlining that from here on out it will not succumb to the external intimidation of pressure groups.
2. Students of Hanover, Virginia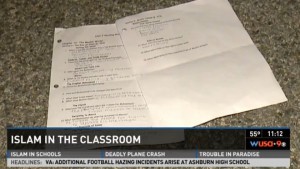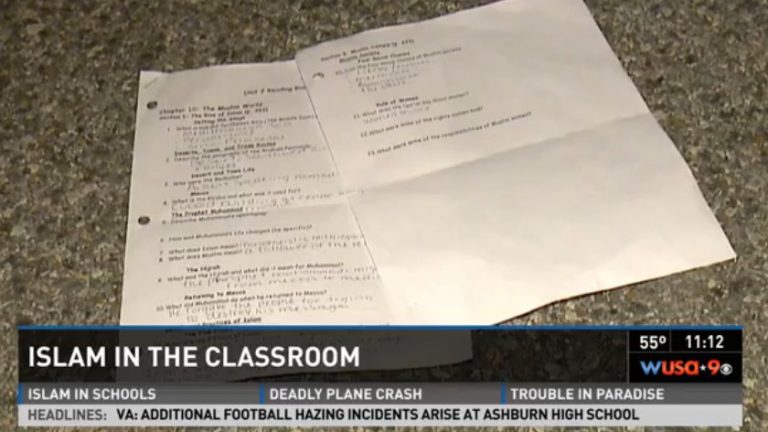 Students in Hanover County, Virginia, formed the Hanover Students for Freedom of Information and Learning (HSFOIL) so as to challenge a policy that would alert parents whenever  "controversial" materials entered the classroom. The policy came in response to complaints from parents for the use of the documentary, Thomas Friedman Reporting: Searching for the Roots of 9/11, which explores Muslim perspectives and anti-American sentiments in the build up to 9/11. They made their voices heard again when the Virginia legislature tried to pass the Beloved bill, which would have required schools to notify parents of any book containing "sexually explicit" content.
1. Rainbow Rowell, Aaron Bell, and Pat Scales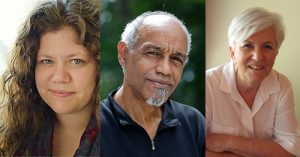 An award-winning author with the creative will to write books that speak to young readers' real-life experiences, creating millions of new readers along the way; an artist with the courage to stand tall against injustice and the silencing of expression; and a librarian and teacher with the career fortitude to advocate for kids' right to read and against censorship in literature whenever she sees it. NCAC cannot think of three more qualified and deserving people to honor as Free Speech Defenders in 2016. We are proud to have them by our side to promote and protect the freedom of thought, inquiry, and expression.
—————————————-
Every gift supporting Youth Free Expression and Kids' Right to Read made before November 1, 2016, will be matched dollar for dollar! Don't miss this opportunity to double your impact on First Amendment advocacy. Help NCAC make Youth Voices heard today with a contribution of $10, $20, $40, or more.