Happy Banned Books Week 2019! This year, we're highlighting how censorship leaves us in the dark. Keep the lights on by adding some of the titles below to your reading list!
Banned Books Week is an annual event celebrating the freedom to read. Typically held during the last week of September, it highlights the value of free and open access to information. Banned Books Week brings together the entire book community — librarians, booksellers, publishers, journalists, teachers, and readers of all types — in shared support of the freedom to seek and to express ideas, even those some consider unorthodox or unpopular.
Each year, the American Library Association releases a list of the top banned and challenged books in schools and libraries. This year's list includes 11 titles, three quarters of which tell stories of LGBTQ characters. In the face of this on-going trend, NCAC offers a resource to Defend LGBT Stories. Limiting the stories readers can access limits their ability see themselves represented, building negative messages about the value of their own personal stories. NCAC is dedicated to protecting kids' right to read, to learn and to access information.
Happy reading!
Beloved by Toni Morrison (1987)
If ever there were a year to read (or re-read), Toni Morrison's masterpiece, Beloved, this is it. It follows the life of a 19th-century Kentucky woman who kills her daughter rather than allowing her to endure the horrors of slavery, and the psychological consequences her family endures because of her decision. Wrought with complicated themes of slavery, identity, and community, Beloved is a popular choice for English teachers across the country. Contrary to the title of the Pulitzer Prize-winning novel, Beloved is not loved by all. In 2007, NCAC sent a letter to Jefferson County Public Schools in Kentucky after they removed the book from Advanced Placement English classes due to its racial and sexual content. More recently, NCAC helped school board members at Gilbert Public Schools in Arizona fight a challenge to the novel after the school district received over 100 letters from parents lamenting the book's "disturbing and inappropriate" content. The book was ultimately retained in the curriculum, where it is sure to become beloved by generations of students to come. In 2016, a piece of legislation in Virginia was nicknamed the "Beloved Bill," after it was inspired by a parent's failed attempt to have Beloved removed from her child's school. Luckily, then-Governor McAuliffe vetoed the bill.
Fun Home by Alison Bechdel (2006)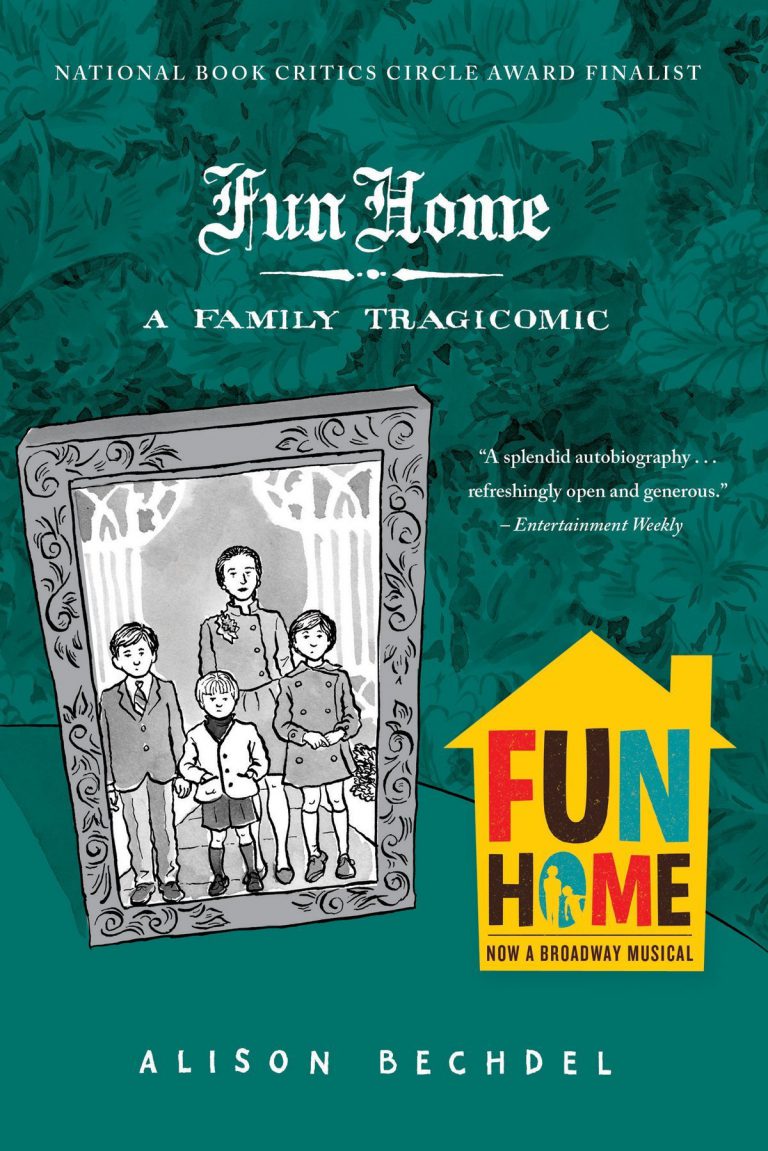 Fun Home, the graphic novel that author Alison Bechdel refers to as The Family Tragicomic, is a memoir depicting Bechdel's strained childhood relationship with her closeted gay father and her coming out as a lesbian. Writing and illustrating the book took Bechdel 7 years. This process included photographing herself in various poses before she sketched, so as to ensure her characters exuded human form and mimicked mannerisms. It has since been turned in to an acclaimed Broadway musical.
The book underwent a unique form of censorship in 2014 when the South Carolina legislature cut funding to two of its public universities, the College of Charleston and the University of South Carolina Upstate. The budget cuts directly reflected the implementation of LGBT literature in the curriculum. In 2018, multiple New Jersey high schools removed the book from library shelves. Objections were raised to images on a single page (of 233 pages). The book was eventually returned, but the district then re-wrote its review policies in favor of the individual judgment of the superintendent.
Alice's Adventures in Wonderland by Lewis Carroll (1865)
An advice-doling philosophical caterpillar who offers mind- and size-altering mushroom bites are among the many characters in this fantasy that have begotten the wrath of book banners. Published in 1865, the book has been lambasted for promoting drug use (that pesky caterpillar) as well as sexual promiscuity and masturbation. In the 1900s, the state of New Hampshire banned the book from public schools for promoting sexual fantasies, a judgement likely based on rumors about the author rather than the book itself. In the 1930s, the novel's talking animals were considered an abomination and resulted in the book being banned in America and abroad. As the Governor of the Hunan Province in China argued "animals should not use human language, and that it was disastrous to put animals and human beings on the same level." In the 1960s, Jefferson Airplane released their song "White Rabbit," which drew attention to perceived drug use and imagery in Alice. Concerns about the book promoting drug use were widespread.
A Day in the Life of Marlon Bundo by Jill Twiss, illustrated by EG Keller (2005)
This illustrated book tells the story of the pet rabbit of the family of Vice President Mike Pence. It was conceived by a staff writer on This Week Tonight with John Oliver as a parody of a book written by Pence's daughter. The author and John Oliver sought to use the book to highlight Vice President Pence's attitudes LGBTQ people. It tells the story of rabbit Marlon Bundo who meets and falls in love with a neighbor rabbit.
The book was a runaway bestseller and received positive critical reviews. However, it found its way onto the American Library Association's 2018 list of most challenged books.
Things Fall Apart by Chinua Achebe (1958)
Regarded as one of the seminal works of African literature, Things Fall Apart by Chinua Achebe follows the life of Okonkwo, a leader and local wrestling champion in Umofia—a fictional group of nine villages in Nigeria—and his experiences with British colonialism and Christian missionaries. The story reveals the negative effects of white-rule on Okonkwo's small village, most expressively when he decides to commit suicide instead of being tried in a colonial court. Studied widely in Africa, Europe, and North America, Things Fall Apart has nonetheless received criticism for its portrayal of colonialism and its consequences, and has reportedly been banned in Malaysia and Nigeria. In 2012 it made the list of works that were challenged in Texas schools.
This One Summer by Mariko Tamaki & Jillian Tamaki (2014)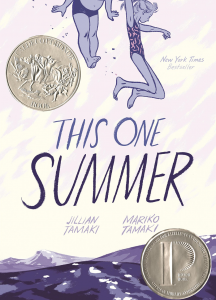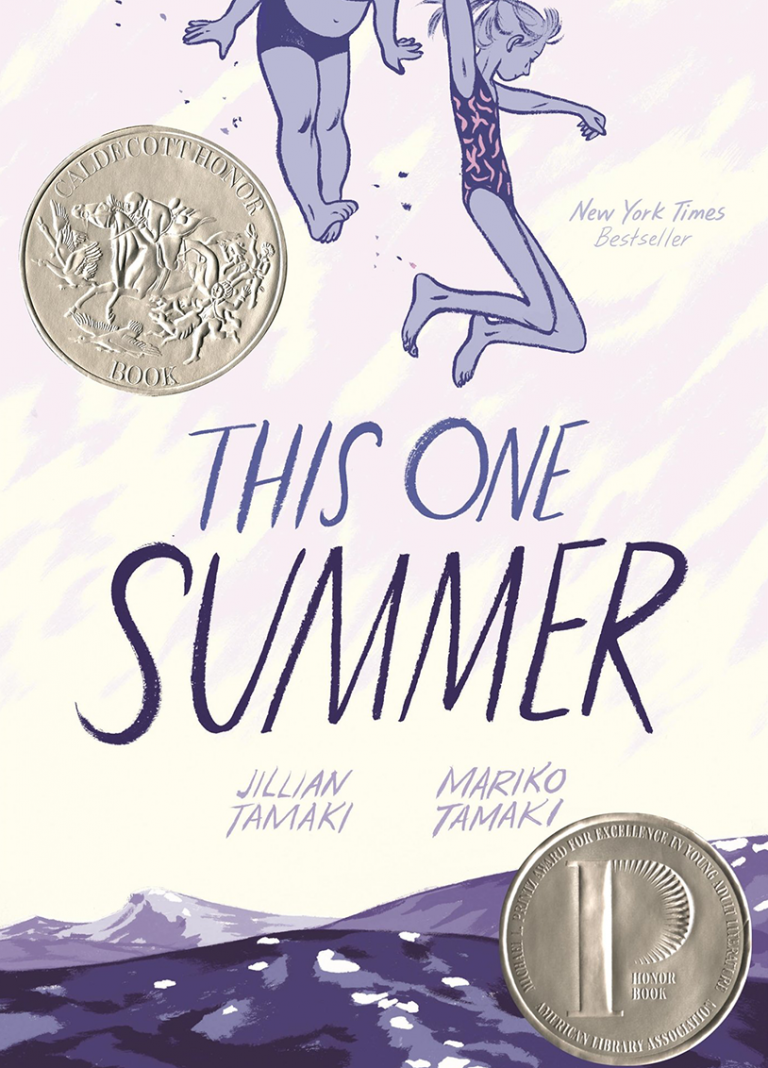 New York Times bestseller
2015 Caldecott Honor Book
2015 Michael L. Printz Honor Book
Eisner Award Winner
In this coming-of-age story set in the fictional beach town of Awago, Mariko Tamaki and Jillian Tamaki "skillfully portray the emotional ups and downs of a girl on the cusp of adolescence." Despite winning numerous prestigious awards, This One Summer was banned from school libraries in Florida and Minnesota because some parents complained about instances of profanity. This graphic novel has been called "gorgeous, heartbreaking and ultimately hopeful."
And Tango Makes Three by Justin Richarson, Peter Parnell and Henry Cole (2005)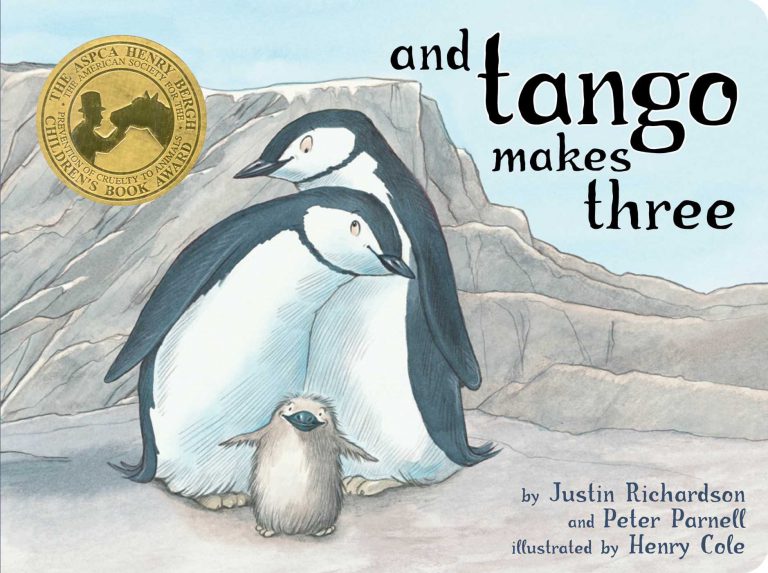 Who could have a problem with a picture book about two penguins living in a zoo? Plenty of people, it turns out. Based on the true story of two male penguins raising a chick in the Central Park Zoo, And Tango Makes Three is one of the most challenged books of the last 10 years, with claims coming in that the book "promoted a homosexual agenda." At a Loudon Country, Virginia, elementary school, the book was removed from shelves in 2008 thanks to a decision by the local superintendent. But not for long; there was an immediate backlash and many called for a reconsideration of the decision. A librarian at a Southwick, Massachusetts, elementary school, claimed she feared losing her job after introducing a class of second graders to the story. The librarian subsequently received a letter from her principal requesting that she "take [the] matter seriously and refrain from disseminating information that supports alternative styles of living," and that "further infractions [could] result in discipline up to and including suspension and/or termination of employment." Other complaints have surfaced in Iowa, Georgia, Tennessee, Iowa, Wisconsin, Indiana, Illinois, and North Carolina.
I Know Why the Caged Bird Sings by Maya Angelou (1969)
Maya Angelou has deservingly been placed on many "Top 10" lists for her breathtaking poetry and autobiographical books. And she's on another list, too: the American Library Association's Top 10 Banned Authors. In fact, she has been on that list every year for the past decade. According to the Office of Intellectual Freedom, her autobiography I Know Why the Caged Bird Sings has received numerous challenges due to its "bitterness and hatred toward white people" and encouragement of "deviant behavior because of references to lesbianism, premarital sex and profanity." Nonetheless, Angelou was awarded the Presidential Medal of Freedom in 2011, ensuring that her words will continue to serve as a beacon of hope and inspiration.
George by Alex Gino (2015)
Alex Gino's George is an inspiring middle grades read that calls on its young readers to be who you are, but some have found the content of the book offensive because the book's young protagonist is transgender. The book has appeared on the last three ALA top ten challenged books lists.
In 2017, the Wichita, Kansas, school system decided against including George in district libraries, citing language and references that are inappropriate for young children in their reasoning. Administrators prevented district librarians from using system funds to purchase the book, and the author took to Twitter to raise enough money to purchase copies of the book for the district's elementary school libraries.
In 2018, One Million Moms, an offshoot of the American Family Association, called on its followers to contact Scholastic to demand that the publisher discontinue printing the book. In May, two Oregon school districts decided not to participate in the state's Battle of the Books elective independent reading program because George was among the titles on the list of books.
Their Eyes Were Watching God by Zora Neale Hurston (1937)
Regarded as a seminal work in African-American and women's literature, Their Eyes Were Watching God by Zora Neale Hurston tells the story of a young black woman growing up in the Deep South via an extended flashback. Though Time Magazine included the novel on its list of 100 best English-language novels published since 1923, not every English-language reader agrees. In 1997, parents in Brentsville, Virginia attempted to ban the novel from the Advanced English curriculum for "sexual explicitness." Thankfully, the ban was overturned. Though written in 1937, Hurston's novel continues to resonate with readers who understand the long journey to self-realization and personal fulfillment. We believe Their Eyes Were Watching God is best characterized in the words of fellow censored author, Alice Walker: "There is no book more important to me than this one."
Persepolis by Marjane Satrapi (2000, 2004)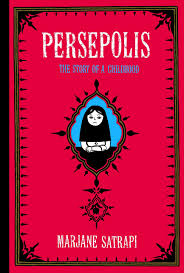 Persepolis is the story of Marjane Satrapi's childhood and coming of age within a loving, educated family that lived in Tehran during the Islamic Revolution and Iran-Iraq War. In 2013, the award-winning graphic novel was censored in the Chicago public school system. Teachers and librarians were directed to take the book out of the classroom and stop teaching it. Noting the irony in the situation, Satrapi remarked that the only place her novel was previously censored was Iran.
The Hate U Give by Angie Thomas (2017)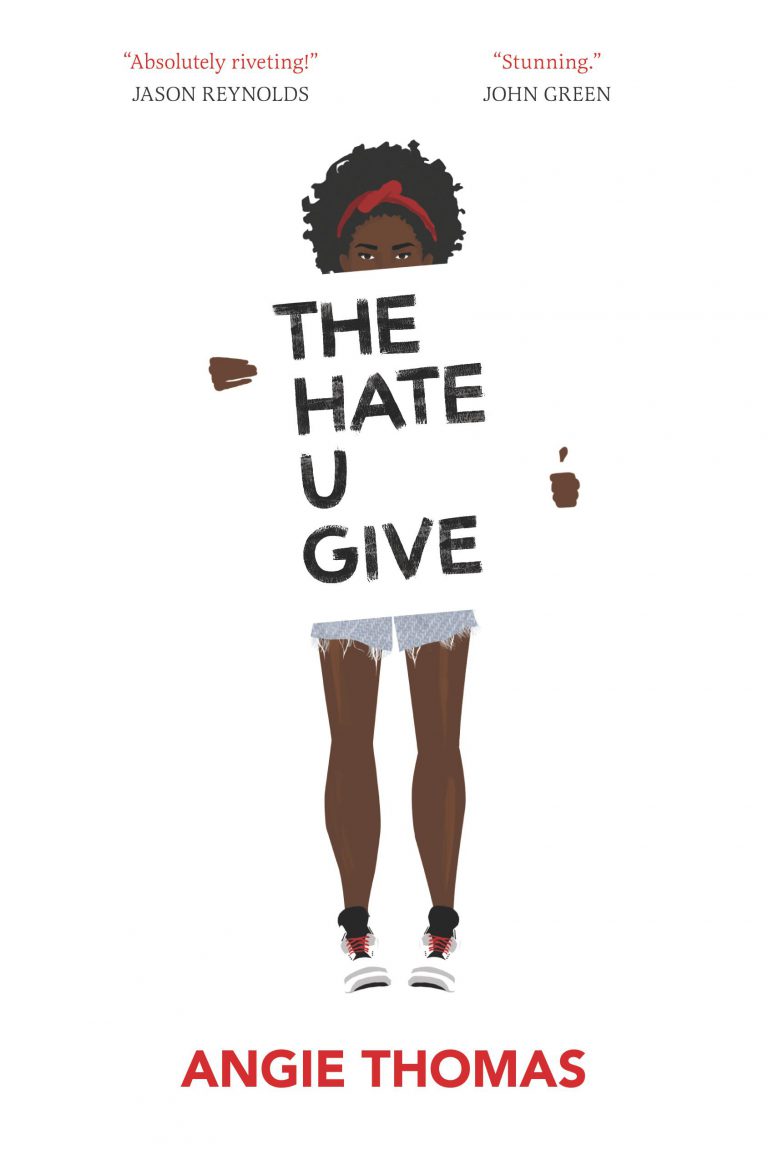 Inspired by the Black Lives Matter movement, The Hate U Give addresses issues of racism and police violence as witnessed by Starr, a 16-year-old girl who navigates between her poverty-stricken neighborhood and the wealthy suburban prep school she attends. She is the sole witness to the police shooting of her best friend Kahlil, who is unarmed but may or may not have been a drug dealer. It spent 50 weeks on the New York Times bestseller list and was a Coretta Scott King Honor Book and Michael L. Printz Honor Book.
In 2017, The Hate U Give, was removed from school libraries in suburban Houston, Texas due to "pervasive vulgarity and racially-insensitive language." The removal inspired a young resident to action and the book was eventually reinstated. In 2018, it was challenged by the Fraternal Order of Police in South Carolina. Despite its resonance with young readers and searing portrayal of the reality many students live, it continues to draw frequent challenges.